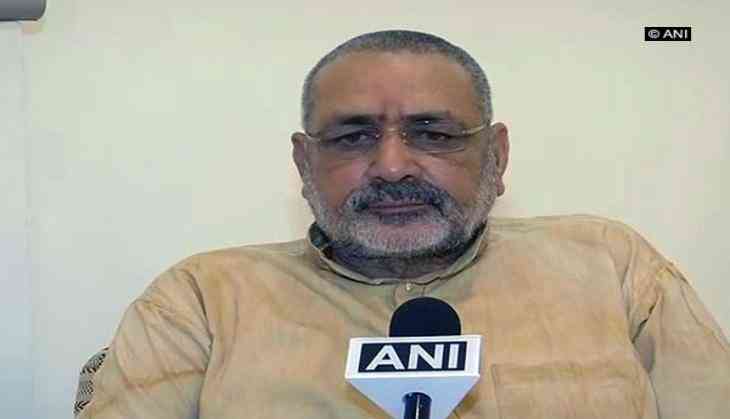 Union Minister Giriraj Singh on Thursday said that Bharatiya Janata Party (BJP) has today moved one step ahead in fulfilling its aim of Congress-free nation.
His statement came after Janata Dal (United) supremo Nitish Kumar on Thursday morning took oath as Bihar Chief Minister. Bharatiya Janata Party (BJP) leader Sushil Modi also took oath as Bihar Deputy Chief Minister.
Congratulating people of Bihar for becoming a part of National Democratic Alliance (NDA) governance, Singh said, "Bihar was one major stop for the BJP to accomplish its aim of Congress-free nation."
Congress was part of previous Bihar Government led by Nitish Kumar with Rashtriya Janata Dal (RJD) supremo Lalu Prasad Yadav's son Tejashwi Yadav as his deputy.
Bihar witnessed political upheaval soon after Nitish Kumar resigned on Wednesday evening to protest against Tejashwi Yadav's stubbornness to stay in the Cabinet despite being named in F.I.R. over the corruption charges.
-ANI