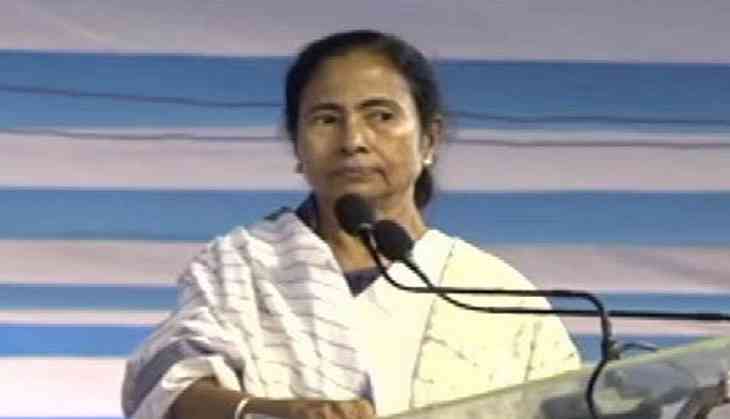 West Bengal Chief Minister Mamata Banerjee on Friday fired a new salvo at the Bharatiya Janata Party (BJP) and said that the Trinamool Congress (TMC) would launch the 'BJP Bharat Chhodo' movement on August 9.
Addressing the Martyr's Day rally here commemorating the 1993 Kolkata firing, Mamata also accused the Union Government of not allowing the State Governments to work.
"We are residing in India at a time when we do not know whether we have our democracy or not. Also the Hindus do not know if they can live with respect due to fake Hinduism. Don't know if Dalits, or Muslims can survive with dignity," she added.
Attacking the BJP Government on demonetisation, Mamata called it one of the "biggest scams".
"The BJP had made crores of money during demonetisation. The Reserve Bank till date hasn't given any calculation of the total collection. We want an investigation into the demonetised money. It's the biggest scam ever. Employment has gone down in the country due to demonitisation," she added.
Mamata also accused the Left of supporting the BJP secretly.
"If the TMC was not dedicated, we would not have replaced left, we will not allow the BJP to win a single seat from here," she said.
Mamata also blamed the Centre for the unrest in Darjeeling and said, "The unrest in the hills is a game played by Delhi, but we will not allow it for long."
The Trinamool hold the Martyrs' Day rally annually on this day in memory of the 13 youth who were killed in the police firing on this day in 1993.
-ANI