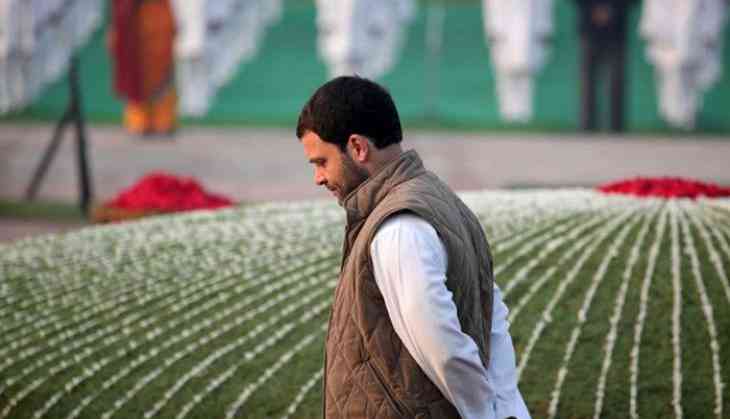 Days after a group of the Congress' Goa legislators blamed the central leadership for failure to form the government in the state, despite being the single largest party after the Assembly polls, party MLA Vishwajit Rane on 15 March, 2017 said that he, along with five to six other MLAs, would quit the party if vice-president Rahul Gandhi does not respond adequately to a letter written to him by them.
Rane and his group of legislators wrote a letter to Rahul Gandhi complaining about the senior Congress leadership. In the letter, he said the senior leaders were responsible for the party losing out on the opportunity to form the government in the state.
Rane asserted that it was shocking how despite having people's mandate in the form of 17 seats in the Assembly, the whole situation was mismanaged by people in charge of affairs in Goa.
"They are experienced people, but still do not know what steps to take to form a government. The Bharatiya Janata Party (BJP) started discussions swiftly and Manohar Parriakar came from Delhi and formed a majority of 21 members," he told ANI.
"We did not get support from governor house, but we should have taken steps immediately. If they keep on mismanaging, then the party will be destroyed soon," he added.
He further said he would meet Rahul Gandhi and try to draw out a conclusion.
Earlier on 14 March, 2017, Rane held indecisiveness and breakdown of decision making process on part of the grand old party's central leadership for the present situation regarding government formation in the coastal state.
Rane further said Governor Mridula Sinha should have invited the Congress first to form government and prove majority in the assembly.
Parrikar has claimed the support of 13 MLAs of the BJP, three MLAs of Maharashtrawadi Gomantak Party (MGP), three MLAs of Goa Forward Party (GFP) and two independent MLAs, thus having a total of 21 MLAs in the 40-member Assembly.
The Congress won 17 seats with the BJP finishing second in the state with 13 seats.
Meanwhile, Parrikar, who stepped down as Union Defence Minister, took charge as Goa Chief Minister on 15 March, 2017 morning, ahead of the floor test scheduled to be held on 16 March 2017 at 11 a.m.
-ANI