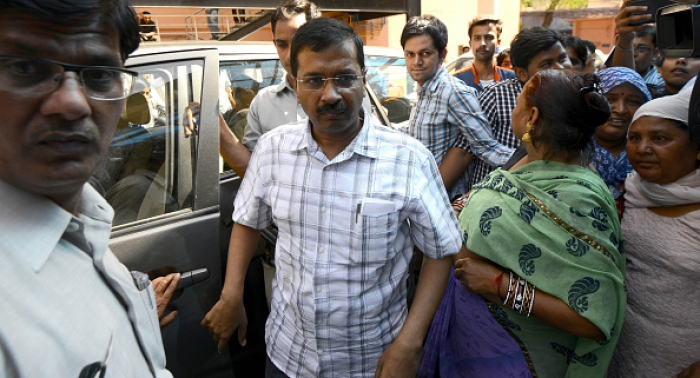 The brutal stabbing of a 19-year old girl has snowballed into a major flashpoint between the ever-sparring Delhi Police and the Arvind Kejriwal government.
Amid reports of Chief Minister Arvind Kejriwal summoning him and protests by AAP party workers outside Delhi Police headquarters, Police Commissioner BS Bassi clarified, "I have not been issued any summons". However, he confirmed that he received a letter from Kejriwal's Principal Secretary and he would be meeting the CM on 20 July for "exchange of ideas". He also said that it his duty to clear any misconception that people not involved with policing have about law and order issues.
Other political parties too join in
While the AAP has latched onto the unfortunate incident to renew its demand for bringing Delhi police under it, other Political parties have also lined up at the doors in the victim's family. Congress leader Ajay Maken and BJP leader Satish Upadhay met the family today.
Sheila speaks
Former Delhi Chief Minister Sheila Dixit, however, completely discredited AAP for 'politicising' the matter. It should be noted that Dixit too during her tenure had complained that not having the Delhi police doesn't give her control of the law and order situation of the state. Speaking to ANI she said, "Politicizing matter or blaming each other will not help in addressing the issue". At the same time she said the government must strengthen CCTV surveillance mechanism of the state to bring to book perpetrators of such crimes.