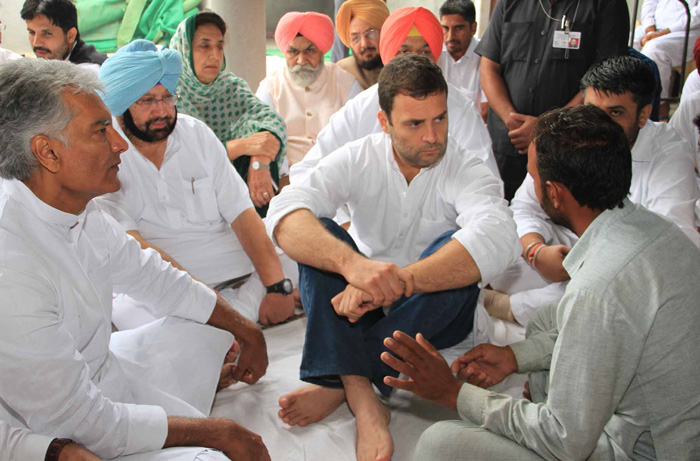 Congress vice-president Rahul Gandhi seems to love walking. On 23 November, he kicked off yet another of his famous padyatras - this time in support of sugarcane farmers in UP's Saharanpur.
Unlike Prime Minister Narendra Modi, who is known for his mammoth rallies both in and outside the country, the Gandhi scion is mostly seen "connecting" with the common man through his padyatras. Not only does this make for good photo ops, but this seems to be slowly becoming his trademark.
Here's a look at some of the padyatras the Congress vice-president has undertaken this year: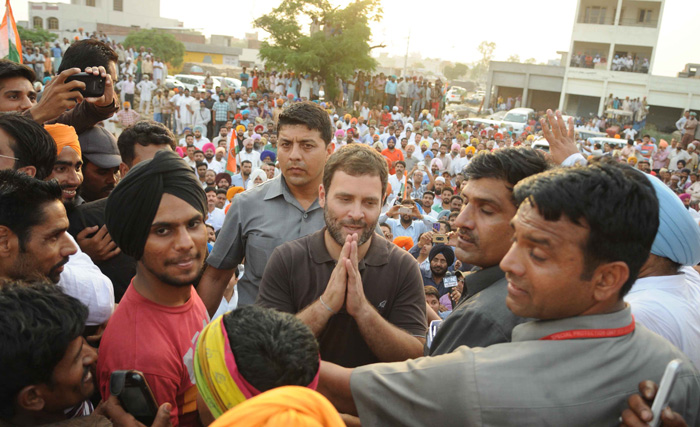 On November 5, Rahul Gandhi arrived for a two-day visit in Punjab. His itinerary including visiting the families of the two men who died in the police firing on 14 Octoberat Behbal Kalan.
He also took out a padyatra from Bhukianawala to Mallwala. His padyarta was a star-studded event, and was attended by Punjab Congress President Partap Bajwa and Amrinder Singh, a former CM. Rahul's walk saw him interacting with farmers and villagers, many of whom had sustained heavy losses in cotton produce owing to a whitefly attack.
The padyatra came in the light of upcoming Punjab assembly polls in 2017 as well as to put some momentum into the Punjab Congress - which has otherwise failed to make good on rising unpopularity against the incumbent Akali Dal.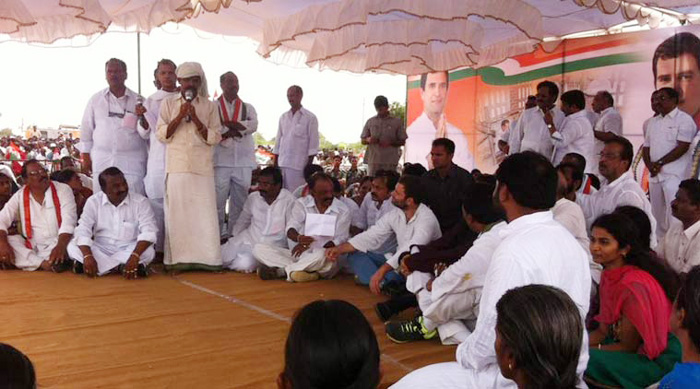 In July this year, the Congress vice-president visited farmers in Andhra Pradesh. This padyatra covered a 10 kilometer stretch in Anantpur district.
This "rythu bharosa yatra" (reassuring the farming community) was meant to "instill confidence" in a state that was plagued with a rising number of farmer suicides. In the period between June 2014 and March 2015, about 840 farmers committed suicide in the state.
Although Gandhi skipped an important parliament session for the march, it failed to make the noise it was expected to. What's more, he was left to field questions about his inheritance to the Congress leadership and his marital status. Awkward!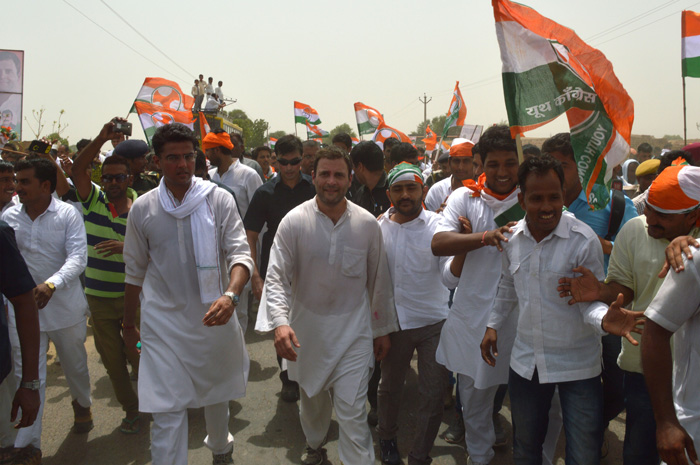 In Rajasthan, Gandhi attempted to woo farmers by calling himself "a soldier for the poor". He rallied behind farmers and slammed the land acquisition ordinance as being anti-farmer.
He kicked off his padyatra on 16 July, 2015, during which he told farmers that Congress would stand "like a wall" refusing to let the center take "even an inch of land".
Targeting the Vasundhra Raje government over the Vyapam scam, Gandhi accused Prime Minister Narendra Modi of not living up to his promisesto eradicate corruption - by letting the Lalit Modi controversy unfold under his very nose.
The same issues served as the basis to the padyatra that the Congress vice-president and his mother, Congress chief Sonia Gandhi took from the Parliament to the Rashtrapati Bhavan on 3 November. Among other issues, the Congress also protested the beef ban and BJP government's alleged intolerance in connection to the Dadri lynching.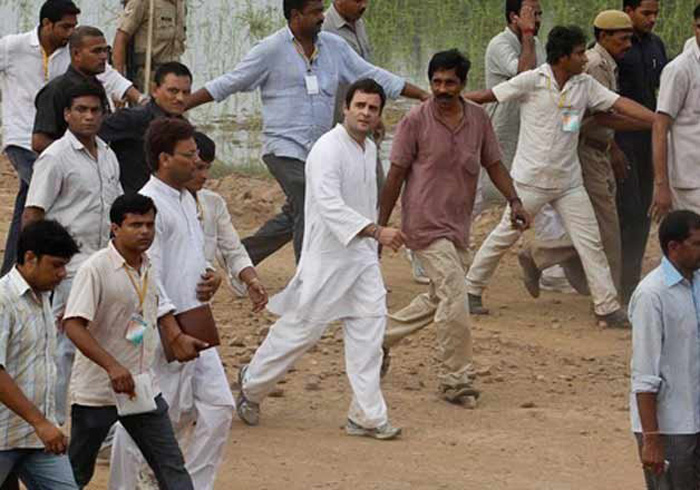 On 30 April, Gandhi went to Vidarbha in Maharashtra where under his mandate, Congress leaders adopted debt-ridden households of nine farmers who had committed suicide.
The "sanvad yatra" was meant to strike a chord with farmers in five villages between Gunji and Ramgaon in Amravati district.
While Gandhi's 15km-long padyatra resulted in good fortunes for nine households, perhaps a little more is required in the state which experiences the highest number of farmer suicides in the country.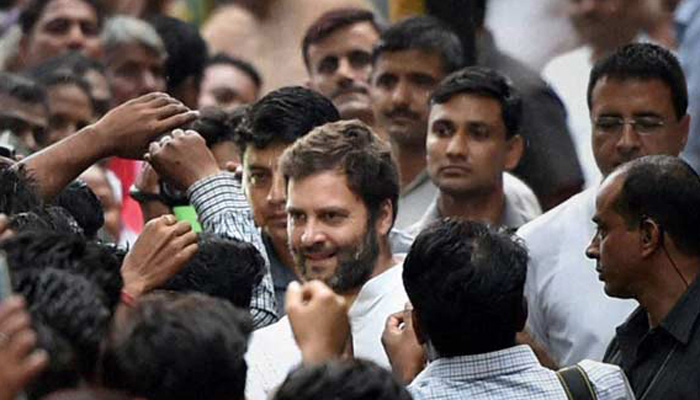 In June this year, Rahul undertook a padyatra from Saradih village in Chhattisgarh's Janjgir-Champa district to Dabhra - a 10 kilometer feat.
Here he was protesting about - wait for it, not just land acquisition ordinance - but the state government's decision to construct seven barrages onthe Mahanadi to divert water to 40 power plants. The construction would result in 10 villages falling in the submergence area and would cause displacement of about 15,000 tribals.
One wonders how much of a war cry the Congress will be able to muster now that the battle for land acquisition has been put to rest. However, with the UP assembly polls tentatively scheduled for the early months of 2017, the most recent padyatras in Punjab and UP may very well be directed towards placing Congress in the voters' good books.
-Text by Geetika Mantri