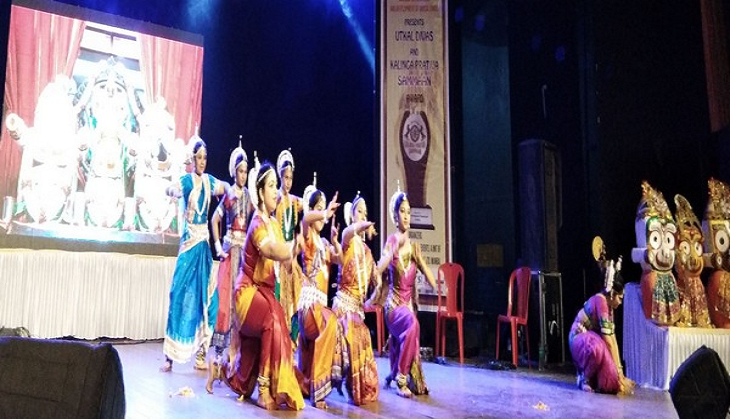 Recalling the invaluable services of adventurous pilot, freedom fighter and former Orissa chief minister Biju Patnaik, the who's who of Odiya society here have appealed to the government to confer the Bharat Ratna on him posthumously.
Mumbai-based social worker Bibhuti Rath read out the one point resolution to confer the Bharat Ratna on Patnaik for his invaluable contributions to India during the recently held Biju centenary celebration-cum-Utkal Diwas, oganised jointly by Centre for Research and Development of Odisha (CRDO) and Sutra Entertainment and Events at CIDCO complex here.
Padma Shri awardee Dr Ravi Bastiya, who was the chief guest, gave a vivid account of Patnaik's life between March 5, 1916 and his death on April 7, 1997.
The legendary architect of modern Odisha was also known as the Kharavela of Odisha for his path breaking efforts in converting the state from poverty to prosperity.
CRDO founder-chairman Kishore Hota and his wife and noted singer Lopita Mishra conceived the event against all odds to showcase the contribution of Odiyas as willing partners in nation building.
CSI Computer India Pvt. Ltd Managing Director Jitendra Sarnagi said Odiyas needed to come together to set a new trend for the rest of India to emulate.
"Leadership is sacrifice and Biju Babu is the best example, as he sacrificed to take India much ahead," he said, adding that the K P S Foundation, a society founded by him, runs schools in rural areas believing in the Gandhian philosophy that India lives in the villages.
Arunachal Pradesh-based journalist Pradeep Kumar termed Biju Babu the father of air connectivity of NEFA, who was instrumental in making Charan Singh, I K Gujral, V P Singh, H D Deve Gowda and P V Narasimha Rao prime ministers of the country.
Biju Babu's contribution as pilot in the mid-1950s were also recalled at Sunday's event.
A maiden souvenir titled Yuganta was released to mark the occasion before CDPO conferred Utkal Saman Awards on noted Odiyas through the hands of famous Odiya actress Mahasweta Roy.
The recipients included Reserve Bank of India (RBI) Deputy Governor Bibhu Prasad Kanungo, Axis Bank Executive Director Siddhartha Rath, 45, Arunachal-baed journalist Pradeep Kumar Behera, Mumbai-based Odishi dance guru Rabindra Atibudhi (who had taught Hema Malini's daughter Isha Deol), famous eye specialist Dr Amulya Sahu and entrepreneur Bhabanada Das. Arunachalee actress Kristina Bamang was felicitated separately.
-ANI
A cultural programme of dance on songs left the gathering spell bound.