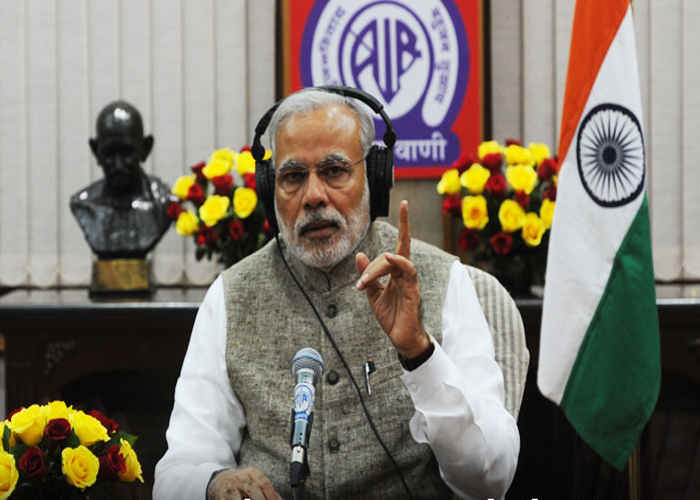 Every month, Prime Minister Narendra Modi connects with the nation through Mann Ki Baat, a 20-odd-minute address. This monthly Sunday special is aired live on Doordarshan and All India Radio (AIR).
Even commercial radio stations take a break from their regular shows to air Modi's popular radio address. This Sunday however, one radio station dared to be different.
On 25 October, when every radio station in New Delhi was using their airwaves to to broadcast PM Modi's programme, 98.3 FM Radio Mirchi continued to play music including Yo Yo Honey Singh's tracks.
Catch News tried to contact the Radio Mirchi office to gain some insight into their choice to not air Mann Ki Baat. However, their office was closed on account of it being a Sunday.
If you were listening to the one channel playing music and missed Modi's address, don't worry. Here's what he spoke about today on his super-hit show:
- The importance of organ donation and the need to improve organ donation numbers in a country of 1.2 billion people where only 5,000 successful transplants happen every year.
- The PM discussed India-Africa relations in a build-up to the international summit to be held in New Delhi next month.
- He thanked the media for the help they extended towards a clean India.
- Modi adviced Indians to stop holding on to gold as dead money. He said that the government has started a new 'Gold Monetisation Scheme' so that gold can become our 'economic asset.'
- He stressed on the diversity that characterises India. "Shanti, Sadbhavana and Ekta are key to progress," Modi pointed out.
-The Prime Minister also informed his listeners about his November trip to Britain.