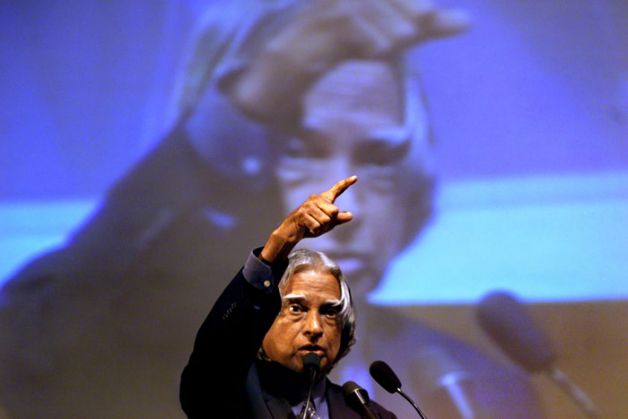 Today what we witness is not a leadership crisis but a crisis of the lack of emergence of creative leadership. Anybody can become the leader of a political party, or anybody can start a party. But the aspiring one should think:
Do I have a vision for the nation or state? Am I able to rise above matters of caste, creed, religion, language and keep the nation bigger than the individual?
Do I have the tolerance and respect needed for different views, ideas and thought?
Do I have the courage to transform the vision into missions?
Do I have the capability to win over popular support with qualities such as integrity, love for people, passion for social service, ability to work for people without any personal benefit and, ultimately am able to come up with innovative policies that will make this nation globally competitive?
Do I have the capability to create multiple leaders within my own party?
Do I have the ability to respect others' point of view and the patience to listen to opposing views? Am I able to accept mistakes and take corrective action?
Do I have the good spirit to overcome my ego and give credit to others, including the opposition, for their suggestions?
A party to truly succeed has to be built on a value system. If that is not so, corruption and moral turpitude result. It could again fail if it lacks credible inner democracy or line of command. Until India becomes a knowledge society, however, it appears its politics will remain centred on either charisma or dynasty, is a view that came up in our discussions.
I will be happy if new creative leaders emerge whether from existing parties or new ones. Ultimately my mission is to generate a large number of political leaders from within the country.
After all, we cannot import leaders, can we? My work will be done if the ideas of my book percolate in the minds of a few committed ignited minds in each state who are aspiring to be the leaders of tomorrow.
There have been many transformational changes in the evolution of political systems. The most important of them is democracy. I firmly believe that the fundamental principle of democracy is there to stay forever, with its aim of continuous empowerment of Creative Leadership citizens for their betterment.
India is one of the greatest and biggest democratic nations in the world. The democratic tradition of our country has worked well for more than six decades. As Mahatma Gandhi said, 'Democracy, disciplined and enlightened, is the finest thing in the world'. We are in the process of reinventing democracy to meet the fundamental goals of empowering citizens.
To keep pace with the changing world, our nation and people urgently need a paradigm shift in thinking.
Courtesy: HarperCollins