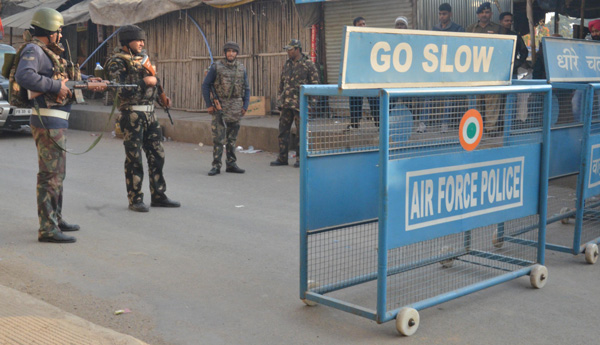 The government's order to catch the terrorists alive led to the lengthy operations at Pathankot, Punjab, where terrorists had attacked the Air Force base, reports Mail Today. The attack began in the early hours of the morning of 2 January, and mopping up operations continued till late into the night of 5 January.
The directive had come after an emergency meeting held by Prime Minister Narendra Modi to discuss the Pathankot attack as well as the attack on the Indian consulate at Mazar-i-Sharif in Afghanistan.
Catching a terrorist alive would be a great help in collecting evidence and finding the people behind the attack.
While four terrorists were killed during the first two days of the attack, the remaining two, who had been holding fort in a Defence Security Corps mess, were killed by Monday evening. Gun shots were heard even after that, but those were claimed to be part of the mopping up operation.
No collateral damage has been reported by the National Security Guard and the Indian Air Force. Finance Minister Arun Jaitley said that all the assets at the base were secure, and there were no casualties except during the early hours of the attack.
On Saturday evening, the government had declared victory against the terrorists, but the announcement was premature: two more terrorists were discovered and the operation continued for a further 40 hours.
The IAF had reportedly been warned of a possible terror attack at a base in Punjab, and security had been tightened. Sources said that the terrorists had entered the air base as a single group, and separated later. The Pathankot air base is a sprawling complex with a fence 25 km long. However, a stream runs through the base, through which the terrorists might have entered.