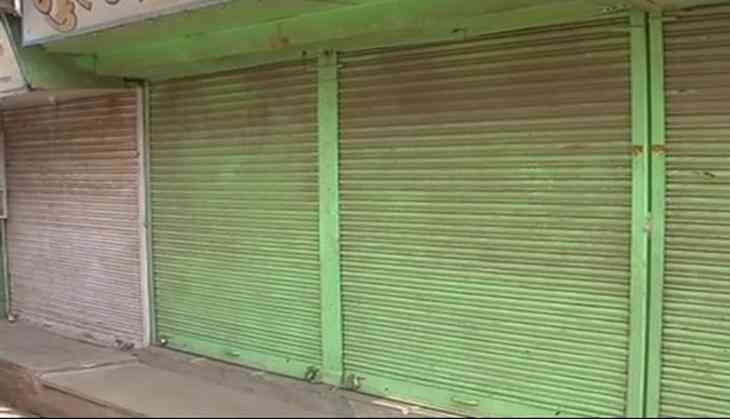 At a time when Bharatiya Janata Party (BJP) is going gala about the roll out of the Goods and Services Tax (GST), the common traders of Varanasi are crying foul over the complexities of implementation of the tax reform.
Traders of the Prime Minister Narendra Modi's constituency are having apprehensions about the nitigrities of the GST.
Urging Prime Minister Modi to simplify the aspects of the tax, the agitating protestors in Varanasi have called for a 24-hour shut down in the entire city.
"The traders want that the GST should be simplified and explained to us, so that authorities are not able to be fool us. All the traders in the city are supporting the protest. And we believe that this shut down will prove positive for us," said a local trader.
Asking the BJP-ruled government to explain the GST in detail, the protestors have set out a warning asserting that if the government does not quit its rigidness then they will intensify their agitation.
"The shutdown is for today but if the government does not eliminate the complexities then we will continue and intensify our protest," another local trader said.
The GST is slated to be rolled at midnight today.
GST will bring the Indian economy under a single tax bracket.
Six slabs of taxation have been proposed by the council, ranging from zero percent to 43 percent.
Initially, it is being said that essential commodities and luxury goods will be taxed separately.
The GST is said to be extremely beneficial to consumers, as it will bring down the price of goods and curb inflation.
The GST is also said to reduce the delays in tax payments and ensure more stringent checks on the same.
-ANI