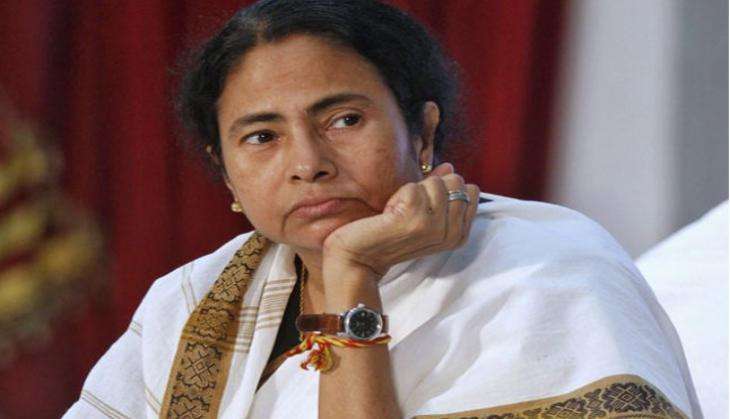 West Bengal Chief Minister Mamata Banerjee on 5 August said her government is "in the process" of approaching the CBI and handing over the responsibility of investigating the theft of Rabindranath Tagore's Nobel Prize.
"We are in the process of approaching the central probe agency expressing our willingness to take over responsibility of the poet's Nobel medallion theft probe," Mamata Banerjee told reporters after an administrative meeting with the Burdwan district authority.
"If the state government was given the responsibility, it can try to retrieve the Nobel medallion of Rabindranath Tagore lost in 2004 from the Visva Bharati University," she further said.
Basudeb Banerjee, chief secretary, said the process would commence after he writes a letter to CBI expressing the state government's willingness to take over the investigation, when he returns to Kolkata.
Chief Minister after visiting Visva Bharati University, on 5 August said, "If CBI can't, we can look for Rabindranath Tagore's Nobel."
She said it was a matter of shame that Tagore's Nobel medallion was stolen. "The Nobel medallion was stolen with other memorabilia."
"Now a replica has replaced it. This is a matter of shame for me. The CBI is investigating the matter and so far has no success. If they can't, then we might give it a try if given a chance. My emotions are attached to it," she had said during her visit to Shantiniketan.
Rabindranath Tagore's memorabilia, including the medallion, disappeared on 25 March, 2004, from the university's Rabindra Bhavan museum. Mamata had held a demonstration and demanded a CBI probe that time.
In 2010, the CBI had closed its investigation into the theft of the country's first Nobel prize medal awarded to Tagore in 1913 and other memorabilia citing dearth of clues.
--with agency inputs