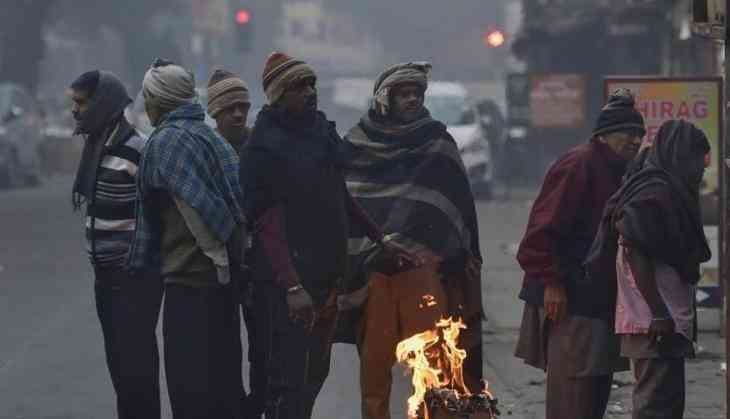 Delhi wakes up to chilly Thursday morning, the minimum temperature was recorded at 7.7 degree Celsius and maximum temperature settled at 15.0 degree Celsius. Cold wave conditions on Thursday tightened its grip on most parts of Punjab, Haryana and national capital with the minimum temperature dropping a few degrees below normal following rains. Even hilly states witnessed heavy snowfall yesterday.
As per IMD, " No rain is likely over Punjab, Haryana, Delhi and West Uttar Pradesh during next 3 days. Now only isolated to scattered rain with thunderstorm & lightning is likely over Bihar, Jharkhand, Odisha, GWB, Assam & Meghalaya and Arunachal Pradesh during next 24 hours."
Under the influence of the WD & its interaction with lower level easterlies, fairly widespread to WS rain has been observed J&K, HP, Uttarakhand, Pun, Haryana, Chandigarh & Delhi, Uttar Pradesh & north Rajas during last 24 hours. The WD has moved further eastwards.
Moderate or dense fog in some places is expected until Saturday. Wind speed is predicted to be high in the coming days," Srivastava, the IMD head, said.
So far there are no reports from the Delhi airport or the Indian railways regarding the delay in flights and trains respectively.
The Air Quality Index of the city stayed in the "poor" level on Wednesday with the AQI at 266. An AQI between 201 and 300 is considered 'poor', 301-400 'very poor' and 401-500 'severe', while the AQI above 500 falls in the 'severe plus' category. By the end of the day Delhi-NCR, parts of Punjab Haryana might witness light rainfall.
-PTI
Also Read: Himachal Pradesh: Sunny morning after snowfall, IMD issues orange warning