Somi Das
| Updated on: 14 February 2017, 5:59 IST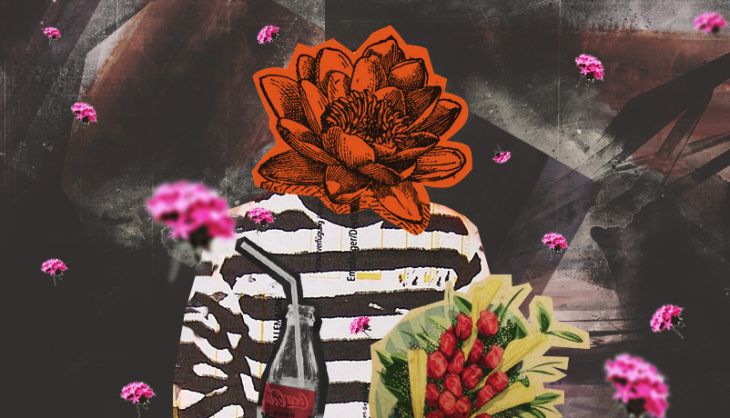 Speaking at the Jawaharlal Nehru University campus on 18 March, actor Anupam Kher said he had no qualms in admitting that the varsity was India's biggest educational institution.
However, in the same breath, he made a veiled attack on Kanhaiya Kumar, Umar Khalid and Anirban Bhattacharya, when he questioned how JNU students could welcome the trio considering they were "out on bail". Speaking at a screening of his film, Buddha in a Traffic Jam, organised on the university campus by the ABVP, Kher said:
"One who talks ill of the country, how can he be celebrated as hero? Has he got an Olympic medal? He is out on bail. He is not Sachin, Saina or Hanumanathappa".
If being out on bail is a criterion for being cut off, isolated or shamed by peers, it would appear that the actor has no knowledge of a few such leaders from the BJP - a party he seems to be passionately defending of late.
1. Sangeet Som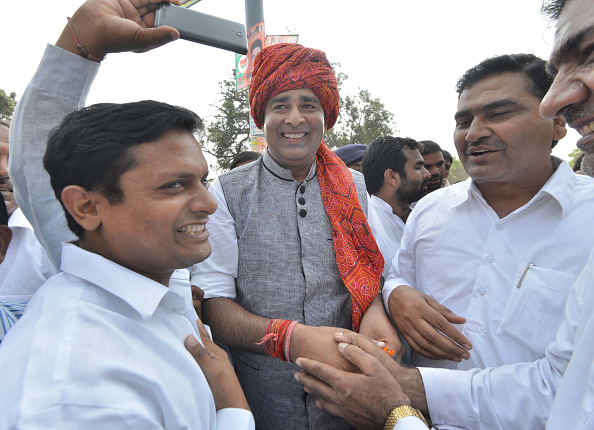 In 2014, Som was arrested for his alleged involvement in the 2013 Muzaffarnagar riots. He was accused of uploading an objectionable video on Youtube and making inflammatory speeches. He was given bail. In addition, the Home Ministry also provided him with Z plus security.
The Muzaffarnagar riots claimed 60 lives and displaced over 40,000 people.
There's more. In the wake of the September 2015 Dadri incident - in which 50-year old Mohammed Akhlaq was lynched by a mob on rumours of beef consumption - Sangeet Som visited the spot. There, he invoked the Muzaffarnagar riots there and also warned of a "befitting reply if innocents were framed" in the case.
Along with Som, several other BJP leaders were arrested for allegedly inciting violence during the Muzffarnagar riots.
Sanjeev Baliyan - BJP MP and Minister of State for Agriculture.
Bhartendu Singh - BJP leader and a Member of Parliament from from Bijnore.
Suresh Rana - BJP MLA from Thana Bhavan.
They all are now out on bail and were part of BJP's campaign for Muzaffarnagar by-polls in February.
2. Laxmikant Sharma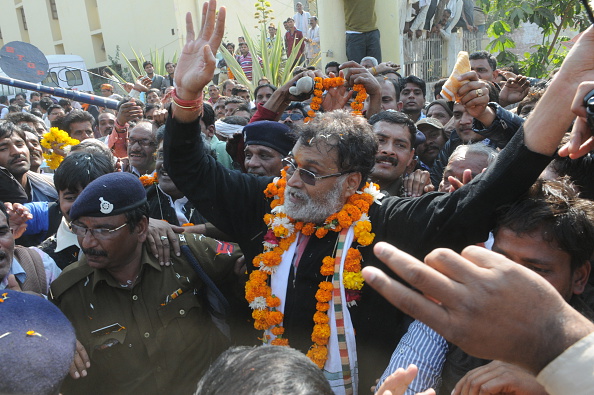 An accused in the Vyapam scam, Sharma was released on bail in December 2015. As soon as he was released from Bhopal Central jail, BJP general secretary Kailash Vijayvargiya wasted no time in declaring Sharma innocent.
3. Maya Kodnani
The former Gujarat minister was convicted in the 2002 Gujarat riots case. She was granted bail on health grounds in 2014. She was was ordered to serve 28 years in jail by a special fast track court in Ahmedabad, in 2012.The court called her the "kingpin of entire riots in the Naroda-Patiya area. "She led the mob and incited them to violence. She abetted and supported the violent mob," the court observed." She courted controversy last year after her selfie with a yoga trainer went viral.
4. OP Sharma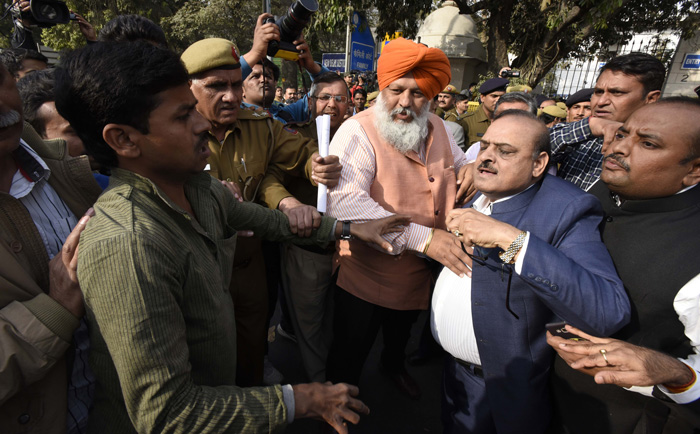 This BJP MLA from Vishwas Nagar in Delhi was caught on camera assaulting a CPI leader at the Patiala House Courts complex on 15 February this year - the day JNUSU president Kanhaiya Kumar was to appear before the court for the first time.
It took the police three days to arrest him. But not only did Sharma get immediate bail, he also made a few statements. Sample this: "If someone has to pay such a price for stopping a person who raised pro-Pakistan slogans, then I have got nothing to say."
--Edited by Blassy Boben