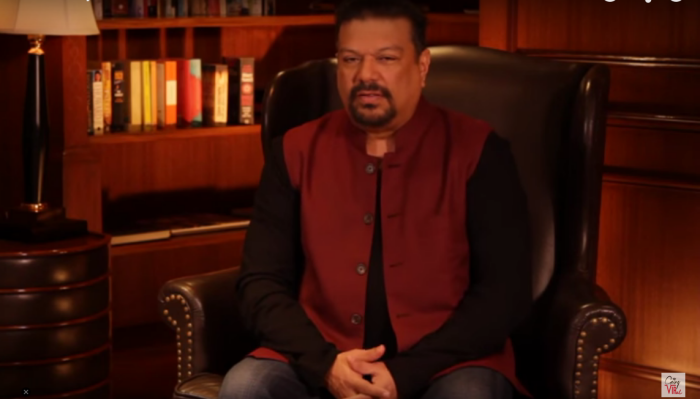 It seems Vir Sanghvi, an eminent journalist, can't stop talking about the Sheena Bora muder case in which the victim's mother and media baron Indrani Mukerjea is an accused.
After giving an interview on 28 August to India Today about his experience of working with Indrani and her husband Peter Mukerjea during his stint as the CEO of NewX, launched by the couple, Sanghvi has released a Youtube video where he talks for over two minutes about Indrani being "deranged" and "amoral".
In his interview with India Today, Sanghvi, at the very outset put a caveat, "My experience with the Mukerjeas has been bad. We parted on a very bitter note. So don't expect me to be objective."
Once he got rid of the burden of objectivity, Sanghvi stopped at nothing. From speaking about how the couple was never really upbeat about the launch of NewsX and how they leaked stories about his being sacked to the media -- Sanghvi recalled all the unpleasant moment he had with them. He also described Indrani's as a "delusional" woman.
Further and most importantly, he stated that Indrani Mukerjea, who has been accused of killing her daughter Sheena Bora, had him that she was molested by her step-father which forced her to leave home at a very young age.
Although none of these details really add anything to the ongoing investigation by the police, Sanghvi went ahead and released a Youtube video where he compares the murder of Sheena Bora with honour killings done by Khap panchayat. He further adds: "People often ask me, you have worked with Indrani. Did you know she could do something like this. To which my answer is no. How do you know that a person has ice water running in her vein".
Sanghvi who has been associated with many media organisations has also worked as the CEO (new business) in INX media in the past which was founded by Indrani Mukerjea in 2007 through two companies, INX Media Pvt Ltd and INX News Pvt Ltd.