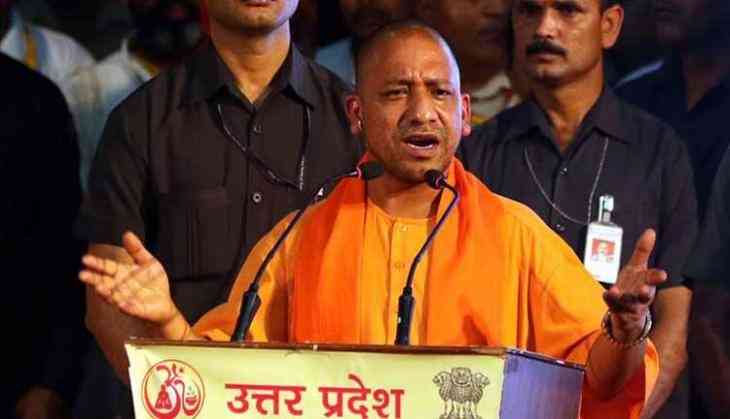 Uttar Pradesh Chief Minister Yogi Adityanath has called an emergency meeting on Saturday following the tragic deaths of over 30 infants at Gorakhpur's Baba Raghav Das Medical College's hospital due to alleged disruption in the supply of liquid oxygen.
Health Minister Siddharth Nath Singh and Minister for Medical Education Ashutosh Tandon will visit Gorakhpur after meeting the Chief Minister here.
Earlier in the day, the alleged disruption in the supply of liquid oxygen at the hospital claimed lives of two more children.
The shortage of oxygen allegedly led to encephalitis, which is a sudden onset inflammation of the brain, following which the children died.
He also spoke about the incident.
#WATCH: UP CM Yogi Adityanath speaking on child deaths in #Gorakhpur's BRD Medical College, says "Encephalitis is a challenge". pic.twitter.com/gyY4NZtS3B

— ANI UP (@ANINewsUP) August 12, 2017
The families of the children have claimed that the doctors were not treating them well and the hospital was not even providing the medicines which were required for the treatment.
As per the locals, though the hospital is supposed to provide free medical assistance, neither there is proper medical facility available nor are the patients provided free medicines.
Following the furore over multitudes of deaths at Gorakhpur's BRD Medical College's hospital in a span of few days allegedly due to lack of oxygen supply, the principal of the college has been suspended from his duties.
"We are suspending BRD medical college principal with immediate effect for this negligent behaviour," State Minister for Medical Education Ashutosh Tandon said on Saturday, while addressing the media over the tragedy.
Tandon also assured of a high level probe into the multiple deaths, headed by the Principal Secretary. An action will be taken after a due report is taken out.
Meanwhile, the state government has reiterated its earlier stand on the deaths and has said that the children did not die to disruption of gas supply.
The Prime Minister's Office also took to Twitter and announced that Prime Minister Narendra Modi has constantly been monitoring the situation in Gorakhpur and is in constant touch with authorities from the Central and state governments.
Over 30 infants at the BRD Hospital died due to alleged disruption in the supply of liquid oxygen.
Following this, the Bahujan Samaj Party (BSP) on Saturday asked Chief Minister Yogi Adityanath to step down from his post.
Former chief minister Akhilesh Yadav also informed that a Samajwadi Party delegation would be visiting Gorakhpur and said the state government and administration are hiding crucial facts in the case.
According to data procurred from the BRD hospital, in past five days - from August 7 to August 11, a total of 60 deaths have occurred in the hospital.
The procurred data also shows the number of oxygen cylinders sent for refilling each day, showing a clear shortage of liquid oxygen in the hospital.
-PTI