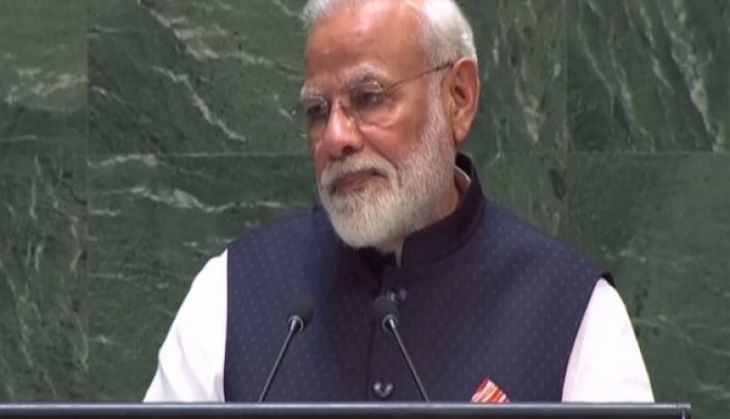 Prime Minister Narendra Modi addressed the 74th session of the United Nations General Assembly (UNGA) in New York. Prime Minister Modi talked about India's efforts towards achieving sustainable goals in the field of construction of toilets, affordable health-care and banning single-use plastic.
"While I was coming here, I read on the walls of the United Nations "No more single-use plastic". I am delighted to inform you that we are running a big campaign in India to free the country of single-use plastic," Modi said.
Prime Minister Modi also talked about terrorism without mentioning Pakistan. Modi's speech was widely focused on global issues related to climate change and health-care.
The theme of this year's general debate at the 74th session of the UN General Assembly or UNGA is "Galvanising multilateral efforts for poverty eradication, quality education, climate action and inclusion".