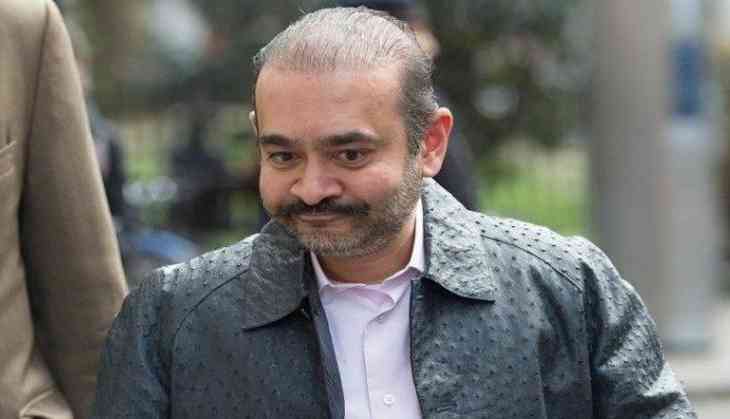 Fugitive diamantaire Nirav Modi, who is on run and wanted by agencies in India in the multi-crore Punjab National Bank fraud case in India has been spotted in London, according to a report published in The Telegraph. The PNB scam fraudster is living a king size life in the UK. Modi is living in a luxurious apartment situated in London's West End. He has started a new diamond business in London.
The UK-based newspaper on Saturday shows Modi, apparently sporting a jacket made from "Ostrich hide" which costs "at least £10,000" (over Rs 9 lakh). The 48-year-old billionaire is living in an £8 million apartment in London's posh locality. The daily has also shared a video of Nirav Modi in which the latter can be seen freely roaming in the streets of London. When confronted by the journalists, Modi repeatedly answered: "no comment" to every question.
Exclusive: Telegraph journalists tracked down Nirav Modi, the billionaire diamond tycoon who is a suspect for the biggest banking fraud in India's historyhttps://t.co/PpsjGeFEsy pic.twitter.com/v3dN5NotzQ

— The Telegraph (@Telegraph) March 8, 2019
According to the daily reports, Nirav Modi is living in a "three-bedroom flat occupying half of a floor of the landmark Centre Point tower block, with views across London." The monthly rent for the property is estimated to be £17,000 a month (over 15 Lakh), reports said.
Nirav Modi, who has changed is clean shave looks with a handle-bar moustache and beard, has started a new diamond business in Soho. Modi reportedly takes a daily walk from his home to the office with his dog, he is not easily recognisable due to his changed looks.
Fugitive diamantaire Nirav Modi is accused of over Rs 13,000-crore PNB scam, along with his his maternal uncle Mehul Choksi is wanted in India. While Nirav Modi is living in the United Kingdom, Mehul Choksi has become a citizen of Antigua and Barbuda.
Also read: Rafale 'secret' documents not stolen, petitioners used photocopies: Attorney General