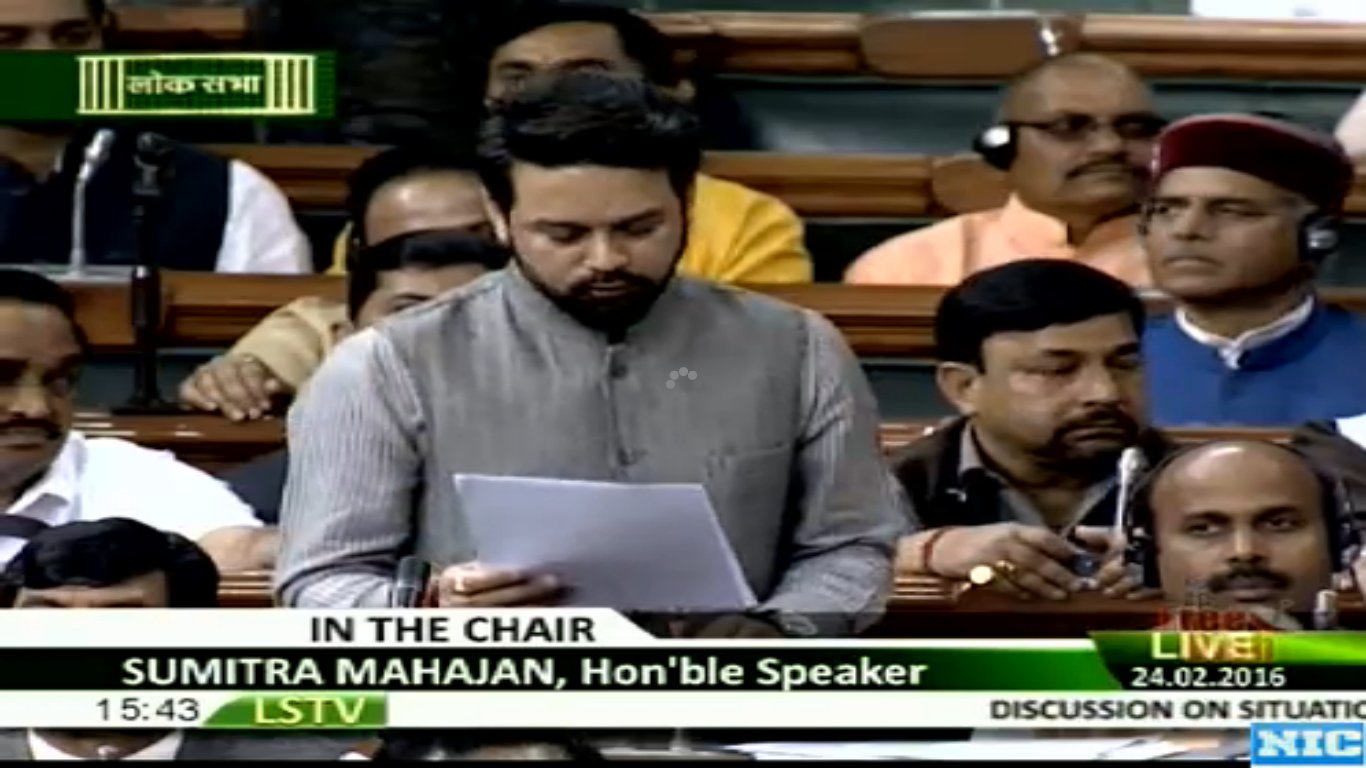 Bharatiya Janata Party MP Anurag Thakur on Wednesday, 24 February launched a blistering attack against Congress vice president Rahul Gandhi, saying the party leader visited the Jawaharlal Nehru University to support the students who raised anti-national slogans.
"Are you with Afzal Guru or with the democracy?" Thakur asked.
Continuing his attack, the BJP MP from Himachal Pradesh said the Congress slogan is 'family first, party second and nation last.'
"Why Rahul Gandhi supported the students who were raising pro-Afzal Guru slogans in the JNU?" he asked.
Here is the full-video of Thakur's speech in Lok Sabha: