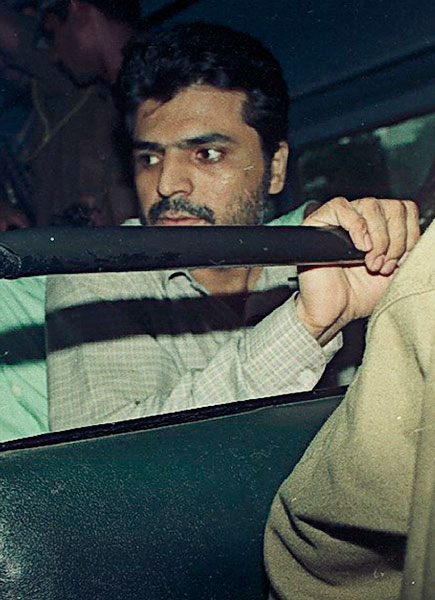 The Supreme court has dismissed Yakub Memon's petition challenging his execution. The apex court has rejected Yakub's argument that procedure was not correctly followed in his case. Now, he will be hanged tomorrow at 7 am in a Nagpur jail, unless President Pranab Mukherjee grants him clemency.
But even before the Court could come out with a final verdict on it, activists, filmmakers, lawmakers and victims of the 1993 blast have created a sound cloud on why or why not Yakub should hang, resulting in oscillating public opinion on the issue.
Here's a list of arguments given by clemency advocates:
1. Yakub Memon gave crucial evidence to nail ISI
Maseeh Rahman, journalist and writer with 'The Guardian' has opened many new fronts with an article in The Indian Express where he details the extent to which Memon helped in nailing the ISI and Dawood Ibrahim's role in the blasts. When Yakub was arrested in 1994, Rahman was a reporter with India Today.
He recalls how as a reporter he got a golden opportunity for a story when "the senior police officer who introduced me to Yakub gave me a piece of paper with some Karachi addresses written on it." The officer asked him to get the addresses photographed in order to verify if the information given by Yakub on his brother Tiger Memon and Dawood Ibrahim's whereabouts.
He writes in an article titled, "Break the official omerta"
Yakub Memon had decamped from the Memons' plush sanctuary in Karachi with a cache of material that exposed the close relationship between the ISI and his older brother Tiger...How has it come about that a man like Yakub, who provided critical assistance to Indian investigators to nail the ISI for the first time ever in the long-running proxy war against India, is going to hang on Thursday morning in Nagpur jail?
2. He is a schizophrenic
Yakub Menon is suffering from Schizophrenia, which is a mental illness. As per the Supreme Court (Shatrughan Chauhan v. Union of India, (2014) 3 SCC 1 para 86-87) , a mental illness renders a convict unfit for execution.
3. Similar yardstick not used for Rajiv killers, Beant Singh's assassins
This the main argument being given by MIM chief Asauddin Owaisi, who tried to give the execution a communal tinge. He said, "The killers of Rajiv Gandhi and Beant Singh have the backing of political parties in Tamil Nadu and Punjab. Which political party is backing Yakub Memon? Shiromani Akali Dal in Punjab has gone to the extent of pardoning Balwant Singh Rajoana."
4. Death Warrant fixing the date of execution is illegal
30 eminent personalities including several retired justices like H.S. Bedi , Justice P. B. Sawant, lawyers Prashant Bhushan, Ram Jethmalani, Satrughan Sinha, Mani Shankar Aiyar, Bollywood personalities like Naseeruddin Shah and Mahesh Bhatt, in a plea to President Pranab Mukherjee have argued that Yakub was not given advance notice of the death warrant hearing. As a result of which he and his lawyers could not participate and contest the issuance of the death warrant.
5. B Raman's letter - cooperation should be a mitigating factor
It was the revelations made by Late Additional Secretary in the Cabinet Secretariat B Raman's unpublished article that triggered a groundswell of sympathy for the 1993 serial blast convict. Raman was the head of the counter-terrorism division of the Research and Analysis Wing (R&AW),and dealt "with the external aspects of the investigation" between March 1993 and his retirement on August 31, 1994.
He writes in the article: 'The cooperation of Yakub with the investigating agencies after he was picked up informally in Kathmandu and his role in persuading some other members of the family to come out of Pakistan and surrender Constitute, in my view, a strong mitigating circumstance to be taken into consideration while considering whether the death penalty should be implemented.
6. Long Duration of Trial and Incarceration suffered by him
Yakub Memon has served more than 20 years in prison since his arrest. His trial took 14 years to complete. The Supreme Court has tefactored in this in commuting the death sentence of 10 other co-accused in the case. But advocates for clemency for Yakub Menon say that the SC didn't use the same yardstick to commute Yakub's sentence.
7. Procedural error
As reported by Saurav Dutta for Catch News, according to the rules of the Supreme Court, a curative petition must be heard by the three senior-most judges of the court, and the judges who had dismissed the review petition.
Yakub's review petition was dismissed on 9 April this year, by a bench comprising Justices Dave, Joseph Kurian and Jasti Chelameswar. On 21 July, a bench of Chief Justice of India HL Dattu, and Justices TS Thakur and Dave, dismissed his curative petition.
Justices Joseph and Chelameswar were missing from the bench which dismissed the curative petition. Thus, there was a clear procedural violation.
Yakub's lawyers contended that this breach of rules was a grave error, and rendered the dismissal of his curative petition invalid in the eyes of law. Moreover, since it is a question of life and death, every rule of procedure must be scrupulously followed.
Read More: Yakub case: serious procedural error, violation of fundamental rights
However, there are strong arguments in support of Yakub's hanging
1. Was in direct contact with masterminds Tiger Memon and Dawood
It is alleged that Memon had played a key role in the execution of the conspiracy. According to the charges, key conspirators including his own brother Ibrahim Mushtaq alias Tiger Memon, along with Dawood Ibrahim and his brother Anees Ibrahim, had called some of their trusted men, including Yakub, to Dubai between December 1992 and January 1993 to chalk out a plan to execute the serial blasts in Mumbai.
2. Gave financial and logistic assistance for the blast
He is also accused of giving financial assistance to the terrorist activity. It was alleged that Memon had, through his contacts, arranged Rs 21.90 lakh for the execution of the plan.
The prosecution had alleged that Yakub's vehicles were used to plant bombs. Yakub was also accused of distribution of arms and ammunition, detonators and explosives to other accused. (Sentenced to death under Criminal Conspiracy under Section 120 B of the Indian Penal Code and 14 years of rigorous imprisonment under Sections 5,6 of TADA for illegal possession and transportation of arms and ammunition).
According to police his accounting firm used to handle the finances of brother Tiger's illegal operations, which included lucrative silver smuggling. Tiger was a henchman of D-Company mafioso and co-conspirator in the 1993 blasts, Dawood Ibrahim who is hiding in Pakistan.
According to charge sheet he arranged for air tickets through Altafali Mushtaqali Sayyed and East West travels for the youths who were sent for arms and ammunition training to Pakistan. Also made arrangements for their lodging and boarding. (Sentenced to life imprisonment under Section 3 of TADA for aiding, abetting and facilitating in a terrorist act and sentenced to 10 years of rigorous imprisonment under sections 3, 4 and 6 of the Explosives Substances Act)
3. Arguments made by Public Prosecutor Ujjwal Nikam
Special public prosecutor Ujjwal Nikam has said that 1993 Mumbai serial bomb blasts suspect Yakub Memon "never wanted to surrender" and was captured by Indian security agencies with the help of foreign investigators and Interpol.
Nikam, who played a key role in the 1993 blasts trial in a Terrorist and Disruptive Activities (Prevention) Act (TADA) court in Mumbai, said the Supreme Court's decision to reject Yakub's review petition was just.
"The role of the conspirator is always more crucial than of those who plant the bombs," said Nikam.
"Perhaps the Supreme Court upheld the decision to hang Memon because it deduced that people who conspire to attack the nation's integrity are more dangerous than those who planted the bombs."
"The court may have made a distinction between the conspirators and the planters, thinking that the conspirators are primarily responsible for the act and the planters are secondary to the issue."
4.Victim's opinion
The families of those who died in the terror attack met Maharashtra Chief Minister Devendra Fadnavis and said he must be hanged. Tushar Deshmukh, who lost his mother in the 1993 blasts, has signatures of 1600 people given in just two hours who all want Yakub to be hanged. Deshmukh reportedly said he has given the letter to Governor and will later give them to the President.