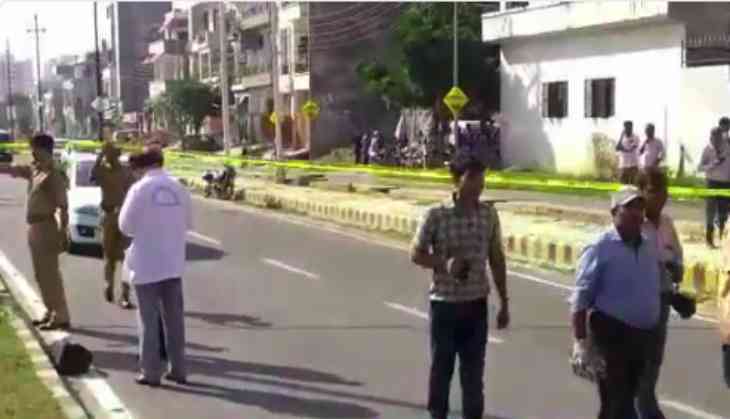 The Special Investigation Team (SIT) is probing the death case of the Apple executive Vivek Tiwari (38), who has been shot to death by constable Prashant Chowdhury on Saturday. SIT had re-created the crime scene on Tuesday.
Eyewitness Sana Khan and Vivek Tiwari's widow wife were also present during the re-creation of the encounter scene.
The investigation team has reached the crime spot in Vibhuti Khand area of Gomti Nagar with a senior scientist at forensic science laboratory (FSL) Arun Sharma at around 3 pm.
Special Investigation Team has been headed by the Inspector General (IG), Lucknow zone, Sujit Pandey.
As per the police, they have tried to re-create the scene that how the whole incident took place on that night. Police have made the crime scene isolated and arranged a police motorcycle and an SUV, the car which was driven by Vivek on Saturday.
The five-member forensic member was taking the measurement that at what distance the two-vehicle should be so as to know the exact positions of Police motorcycle and SUV car.
See photos: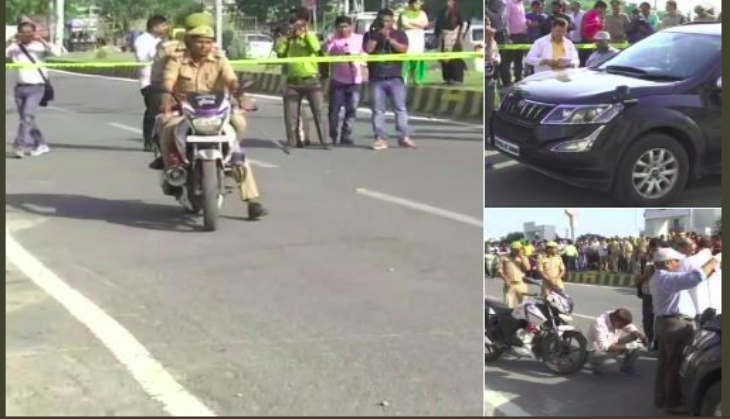 Twitter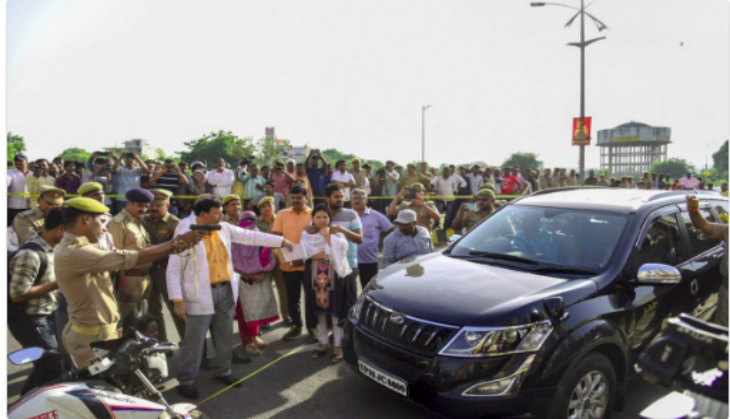 Twitter
SIT has placed the vehicles as per the information was given by the eyewitness Sana Khan who was sitting in the front seat of the SUV when the whole incident took place.
Investigating team also called two police constables on a bike to enact like the accused constables Prashant and Sandeep Kumar.
"It remains a subject of an investigation if there was a confrontation between Vivek and the constable or the shot was fired without any provocation," Pandey told reporters.
Also read: Vivek Tiwari death case: BJP files FIR against Delhi CM Arvind Kejriwal over 'Hindu' remark