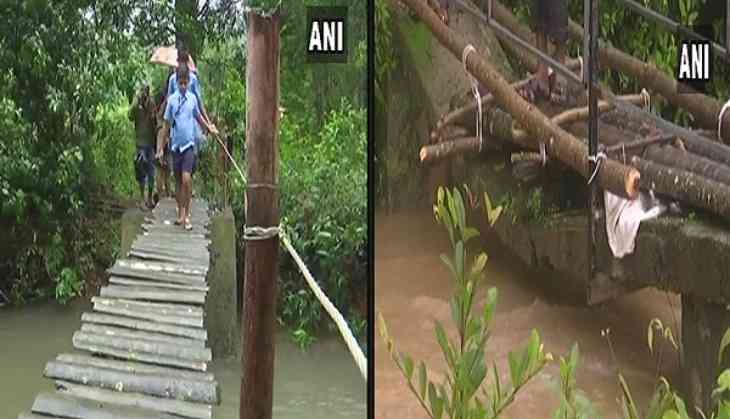 Risking their lives every day to meet their basic needs, people including students in Karnataka's Chikmagalur are facing problems while crossing a river through a damaged bridge.
Villagers are compelled to use wooden logs over the bridge to cross the river.
Due to heavy rainfall, the condition of the bridge has turned worse. People are also using boats to cross the overflowing stream.
The villagers face more problems during the monsoon season as the water level in the river rises.
Dams in Karnataka are overflowing after heavy rainfall. The state has been hit by heavy rains over the last couple of days, paralysing normal life in various areas.
Among the various districts affected by the heavy rainfall recently is Chikmagalur, where areas such as Sringeri, Balehonnur, Narasimharajapura, Mudigere, Kudhremukh and Koppa were battered by the downpour.
(ANI)