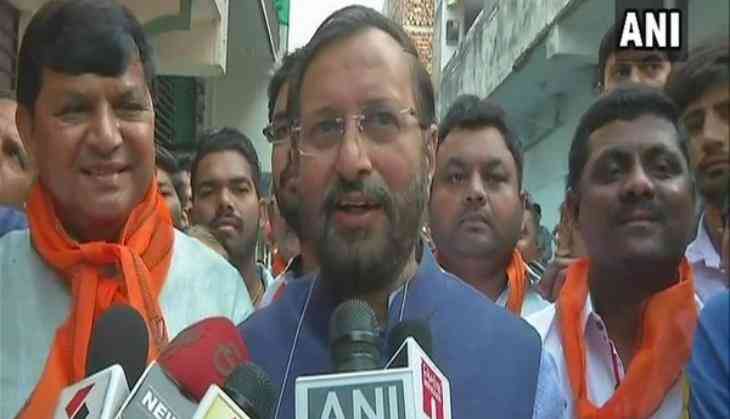 'Vikas nahin, Congress paglaa gayi hai': Prakash Javadekar hits back at Rahul Gandhi
Union Minister Prakash Javadekar on Sunday gave it back to Congress vice-president Rahul Gandhi on his 'Vikas paagal ho gaya hai' assertion in the same vein and said it was not 'vikas' but the grand old party that had gone berserk.
In the run up to the Gujarat assembly polls, the Congress scion had, last month, cornered Prime Minister Narendra Modi and the Bharatiya Janata Party (BJP) Government in the state over the development achieved in the state, likening it to a person and saying it had gone berserk.
"Gujarat mein vikaas ko kya hua? Ye kaise pagal hua? Ye jhooth sun sun ke pagal ho gaya hai (What happened to the development in Gujarat? How did it go berserk? He did after listening to constant lies)," Rahul said, at a public meeting in Gujarat's Kheda.
Responding to this, Javadekar said, "Vikas paagal nahin huya hai. Congress paglaa gayi hai. Vikas toh apni jagah par hi hai (the Congress has lost it. Development is at its place)."
"We are not a dynasty. It is development vs dynasty that is the main conflict in Gujarat," he added, referring to the Congress.
The war of words between the two parties has deepened ever since the dates of the assembly polls in the state were announced.
Gujarat goes to polls in two phases - on December 9 and 14.
-ANI