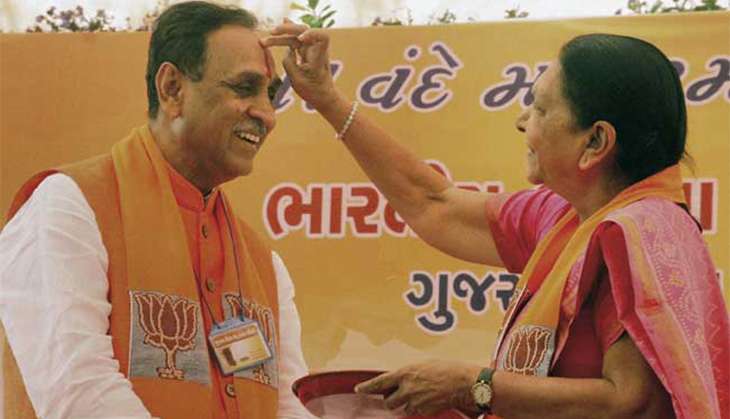 Vijay Rupani has been named the new Chief Minister of Gujarat in the wake of Anandiben Patel's resignation. Nitin Patel has been named his deputy.
Rupani, who belongs to the Jain community and hails from Rajkot, is considered to be close to both BJP chief Amit Shah and Prime Minister Narendra Modi. He will serve as Gujarat chief minister for less than one and a half years as assembly elections are due in the state.
On the other hand, Nitin Patel has been part of Gujarat cabinet since 1995. He also headed a high level committee of ministers appointed by Anandiben Patel when the Patidar quota agitation was at its peak.
The announcement was made on 5 August, following a meeting of the Gujarat BJP legislature party in Gandhinagar.
Also Read:Here are the BJP's top 3 contenders for Gujarat CM after Anandiben Patel
The meeting was also attended by Nitin Gadkari and general secretary Saroj Pandey, who have been named observers.
Shah has been holding a number of meetings with office bearers in Gujarat in the wake of Anandiben Patel's offer to resign as chief minister. He met BJP Gujarat chief Dinesh Sharma and Surendra Patel on 4 August, a day after the ruling party accepted her resignation.
Patel has been acting as the caretaker chief minister - on the instruction of the Gujarat Governor OP Kohli.
Patel - who took over as CM in 2014 - took to Facebook to announce her offer to resign from the top post. She said that she would turn 75-years-old soon and that it was time for a younger party leader to take over.
Also Read:BJP Parliamentary Board accepts Anandiben Patel's resignation
The announcement sparked intense speculation about the Gujarat BJP unit, with opposition leaders claiming credit for her decision.
Patel's resignation comes in the wake of the unrest in the state over the atrocities meted out against the Dalit community, including the incident where a group of tannery workers were attacked in Una.