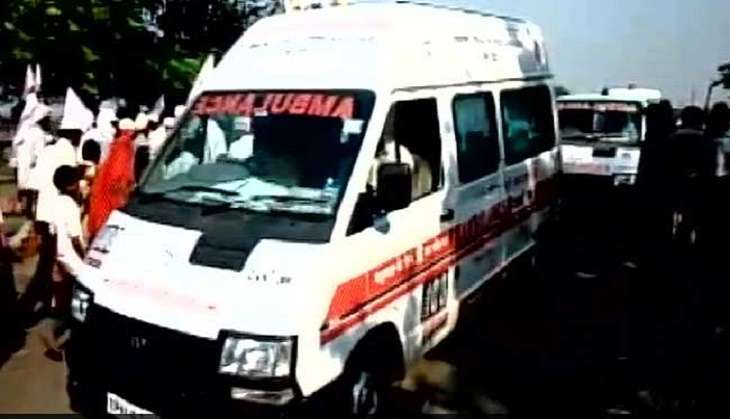 At least 24 people were reportedly killed while over 50 people were left severely injured after a stampede broke out at Varanasi's Raj Ghat during a function organised by the followers of Baba Jai Gurudev.
According to media reports, the stampede broke out after some people started fighting over drinking water. The injured were admitted to the Lal Bahadur Shastri hospital.
The incident occurred between Varanasi and Chandauli. According to a Dainik Bhaskar report, Chandauli District Magistrate Kumar Prashant confirmed the reports and the concerned officials are reaching the spot, including the DM himself.
According to an ABP report, IG of Varanasi zone SK Bhagat said that only 3,000 people were permitted to attend the gathering but 70,000 people were present at the sabha.
Meanwhile, a government spokesman in Lucknow said that the situation in Chandauli is being monitored and all necessary measures were being taken.
Following the incident, UP CM Akhilesh Yadav announced Rs 2 lakh each for kin of those killed in the stampede, and Rs 50,000 each for the critically injured.
Expressing his concern, Prime Minister Narendra Modi took to Twitter and wrote "Deeply saddened by the loss of lives in the stampede in Varanasi. Condolences to the bereaved families. Prayers with those injured."
"I have spoken to officials & asked them to ensure all possible help to those affected due to the stampede in Varanasi," added the PM.
Congress vice-president Rahul Gandhi also expressed his grief over the tragic incident and said in a tweet: "Shocked and deeply saddened to learn of the stampede in Varanasi. My heartfelt condolences to the families of the victims of this tragic incident."