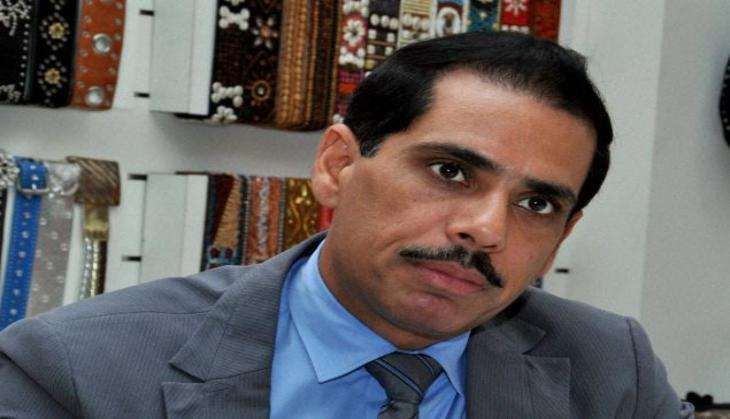 The Justice Dhingra inquiry commission on 1 July got an extension for submitting its report on the Robert Vadra land deal case till 31 August.
The Justice SN Dhingra Commission, which was set up to probe land licences granted to some companies including that of Robert Vadra's in Gurgram during the Congress rule in Haryana, on 30 June sought six weeks more to submit its report hours before the deadline was to end.
In a letter to Haryana Chief Minister Manohar Lal Khattar, he also said that if no extension is granted then he would submit his report tomorrow.
"I was to submit the report today. But before I could proceed to Chandigarh, I received a bunch of sale deeds from someone who said these documents are about benami transactions of those who benefited from the grant of licenses," he said in his letter.
"Therefore I deferred my Chandigarh visit to consider these documents. I need six more weeks time. If no extension is granted then I will submit my report tomorrow itself," the letter added.
Haryana government had twice earlier extended the Dhingra Commission of Inquiry's term. The BJP government in the state had in December 2015 extended the Commission's term for six months and on 17 June, 2016, its term had been extended till Thursday.
Earlier, media reports had said the Commission was ready with its report which would have gone into mutation of a land deal between a firm M/S Skylight Hospitality owned by Robert Vadra and realty major DLF. The Rs 58 crore deal related to 3.5 acre land in Gurgaon's Shikohpur village which was sold by Vadra to DLF.
Earlier in the day, the Congress party criticised the judicial commission led by Justice SN Dhingra for the delay in probing land licences issued to companies, including that of Robert Vadra's, in Gurugram and said it was being used by the Bharatiya Janata Party (BJP) for a political witch-hunt.
Seeking the resignation of Justice Dhingra, Congress spokesperson Randeep Surjewala asserted that the former has compromised his position because of undue advantage accorded to him by the Haryana government led by Chief Minister Manohar Lal Khattar.
-With inputs from agencies