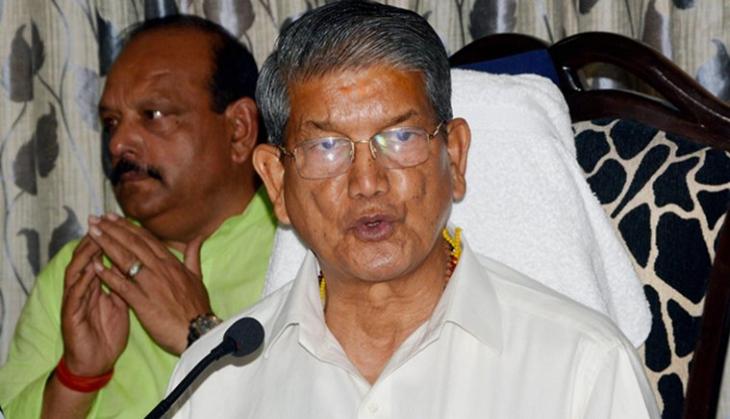 In a major relief to the former Uttarakhand Chief Minister, the Supreme Court, on 9 May, upheld the decision of the disqualification of nine rebels
Congress
MLAs from Uttarakhand, barring them from participating in a trust vote in the state assembly on May 10.
The rebel MLAs including former Uttarakhand CM Vijay Bahunguna, Harak Singh Rawat, Kunwar Pranav Singh, Shaila Rani Rawat, Umesh Sharma, Shailendra Mohan Singhal, Amrita Rawat, Subodh Uniyal and Pradeep Batra, had appealed in the apex court Uttarakhand high court earlier in the day upheld their disqualification by the assembly speaker.
The math behind the floor test
The 9 MLAs sided with the BJP to demand a division of votes on the Appropriation Bill in the state Assembly.
Since the Speaker's action has been upheld - retaining the disqualified status of the rebel MLAs - the effective strength of the House has been reduced from 71 to 62 and any party that can gather the support of 32 MLAs will have the majority.
In the Uttarakhand assembly, the BJP currently has 28 MLAs, the Congress has 27 and the BSP has 2, while there are three independent MLAs and one Uttarakhand Kranti Dal (P) lawmaker. Nine MLAs are Congress rebels and one is a BJP rebel.
While the BJP claims the support of the nine Congress rebels who stand disqualified after the SC's order on 9 May, the Congress has the support of the six-member People's Democratic Front, a combine of the BSP and Independent MLAs.
In such a situation there are three permutations and combinations which emerge:
1) Congress wins the trust vote:
Deposed Uttarakhand CM Harish Rawat could win the trust vote with all six progressive democratic front members (BSP-2, UKD-1 and Independent-3)
2) Congress loses the trust vote:
Congress could lose the trust vote if BJP convinces a major chunk of Progressive Democratic Front (PDF) to vote against Rawat, especially the BSP.
3)There is a tie:
Both sides could register an equal number and the Speaker will cast his vote.
Uttarakhand has been embroiled in a political and legal turmoil after President's Rule was imposed in the state, citing a sting operation which shows acceptance of bribes by senior leaders in the Congress.
After a huge uproar over the issue, Congress approached the Uttarakhand HC, which went on to quash the President's Rule in the state.
Interestingly, the chief justice of Uttarakhand High Court, KM Joseph, was transferred later last week to the Andhra Pradesh High Court in Hyderabad.