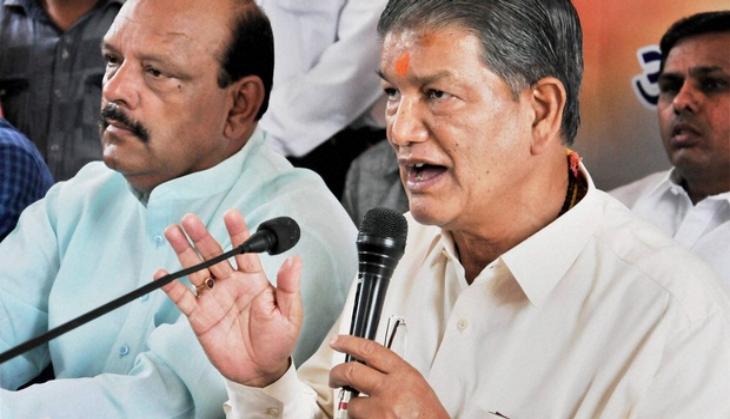 The Opposition Bharatiya Janata Party (BJP) in Uttarakhand today accused Chief Minister Harish Rawat of diverting disaster relief funds worth crores of rupees for personal promotion and branding.
The BJP demanded his prosecution for "embezzling" the amount meant for people struck by the 2013 calamity.
Charging Rawat with signing noted sufi singer Kailash Kher for Rs 12 crore out of the disaster relief fund for making a serial on Kedarnath, Pradesh BJP spokesman Munna Singh Chauhan said "diverting funds meant for the relief of disaster-hit people was brazen violation of a Supreme Court ruling and liable for prosecution under law".
Terming "embezzlement of disaster relief funds" for the purposes of "entertainment" as criminal, Chauhan said both the chief minister and the Rudraprayag district administration "should be sued for their offence".
"Sufi music is not going to help in education of children orphaned by the disaster nor is it going to rebuild the damaged infrastructure in the disaster hit areas," the BJP leader said, adding that Rs 12 crore could have been used for reconstruction work in Kedarpuri which bore the brunt of the 2013 deluge which killed thousands of people.
Dismissing the chief minister's argument that the serial was meant to promote Kedarnath as a destination, Chauhan said the centuries-old temple was an internationally renowned centre of faith which needed no promotion.
"The Himalayan temple is one of the most revered centres of faith internationally and does not need to be promoted by the likes of Kailash Kher.