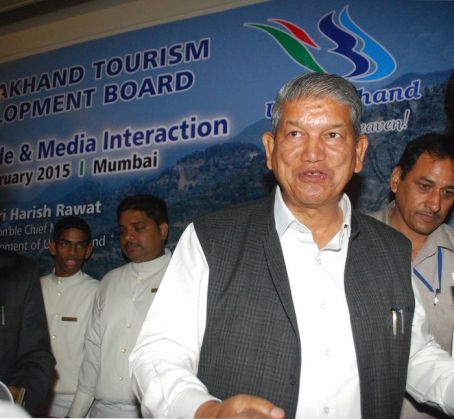 The Harish Rawat-led Uttarakhand government on Friday witnessed a crisis when nine rebel Congress MLAs, along with the Opposition BJP MLAs met state governor KK Paul and staked a claim for government formation.
This occurred after the nine Congress MLAs said that they voted against the state budget, which the Speaker had declared as passed by a voice vote.
When a budget is not passed, it means there is a constitutional crisis, because the government will not be able to draw on public funds from 1 April, according to The Economic Times.
The nine rebel Congress MLAs included former chief minister Vijay Bahuguna who had been removed from office after he failed to handle the 2013 flash floods crisis.
According to Congress MLA Ganesh Godiyal, he and other Congress members had been approached by state BJP leaders with hefty sums of money to rebel.
Godiyal said: "BJP is trying to taint the name of Uttarakhand. They have offered hefty amounts to me and my friends to help cause the fall of our government. They are asking us to take whatever we want but help dislodge the government."
The BJP has denied Godiyal's allegations.