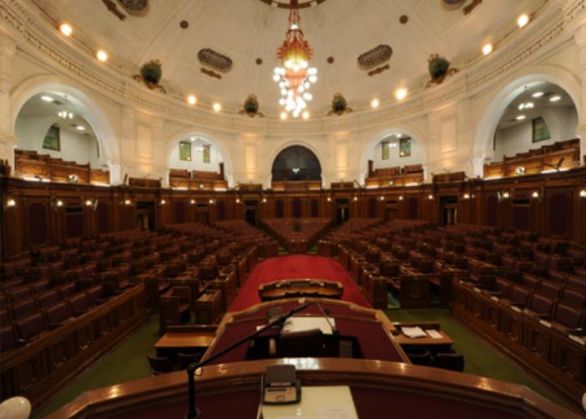 It was in 2010 when a minor girl Meenu (name changed) was sexually assaulted by politician Purshottam Naresh Dwivedi and his two bodyguards in Uttar Pradesh's Banda district is now determined to join politics and support women who have gone through the ordeal.
The girl, who is now in her twenties, is firm that her name should become synonymous with struggles of a common girl who fights male dominance in the society. She said, "My life has been spoiled but I don't want others like me to suffer."
The girl, who belongs to a lower middle class family and is uneducated, received support from the media and politicians.
She has had a series of meetings with leaders such as Congress Vice President Rahul Gandhi, Rita Bahuguna Joshi and P L Punia, who, she said, asked her to contest the next Assembly polls in the state scheduled for 2017.
"I have been visiting Delhi and Lucknow and met Congress leaders. I got full support of the party in my fight for justice, even Rahul Gandhi had come here to meet me after the incident. If the party gives me a ticket I will contest the Assembly elections," she said.
The girl however, said she has not been getting enough support from her family who are worried about her well-being. "They are worried about my well being...they feel that I might be eliminated because of this rivalry and I have told them that I will not be going ahead alone," she said.
"It was not for any of my mistakes that I got raped or have to live with this stigma all my life, why must I suffer in silence," said the girl, who has also been working as a social activist.
The Incident
In November 2010, the girl was kidnapped by former Bahujan Samaj Party MLA Purushottam Dwivedi and his two bodyguards. She was kept in captivity and subjected to sexual assault.
She had managed to escape from Dwivedi's house and managed to complaint with the police, however However, Purushottam had levied theft charges against her and on Dec 15, the police had arrested her. Her father Achchhe Lal was also threatened and had gone underground, later he had approached the Gulabi Gang, a group of woman vigilantes which had helped publicize the case. On her complaint, Dwiwedi was arrested and sent to jail.
A special CBI court had in June this year convicted the ex-legislator to ten years imprisonment in the case and sentenced two other co-accused to two-year imprisonment along with slapping a fine.
(with inputs from PTI)