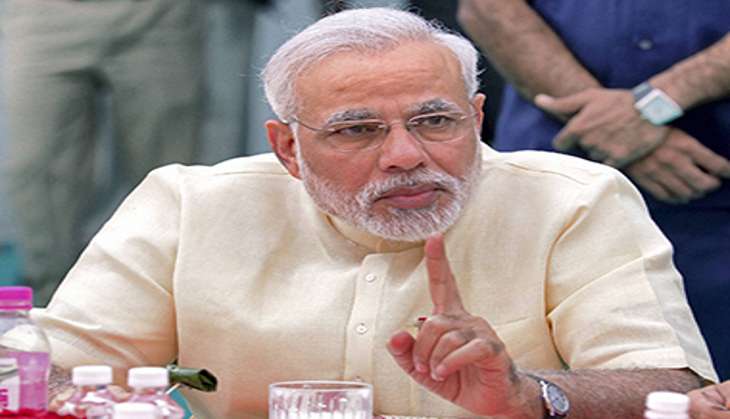 After giving an assurance of going after the perpetrators of the deadly Uri attack in which 18 army soldiers were killed, Prime Minister Narendra Modi on 19 September gave the green signal to diplomatically isolate Pakistan at every international grouping.
According to sources, India is to present all actionable evidence against Pakistan if required at international bodies.
The Indian Permanent Mission is to issue a statement taking on Islamabad soon after Pakistan Prime Minister Nawaz Sharif will make his speech at the United Nations General Assembly (UNGA).
Evidence of Pakistan's hand in Uri attack i.e. GPS tracker movements that go back to starting point in Pakistan, Pashto literature, Pakistan Army marked arms will be given to Islamabad at the DGMO level, sources add.
Also Read-Uri attack: Another jawan succumbs to injuries; death toll reaches 18
India is set to raise Uri attack at the 71st UNGA and highlight Pakistan's involvement into the deadly terror strike.
Sources state that External Affairs Minister Sushma Swaraj will strongly emphasize on Pakistan's involvement in the attack in her UNGA speech on September 26.
This development comes after the Prime Minister chaired a high-level meeting at his official residence at 7 Race Course Road here.
Also Read-Uri Attack: Shiv Sena targets PM Modi; says situation worse than it was during Congress rule
Union Home Minister Rajnath Singh, Defence Minister Manohar Parrikar, Finance Minister Arun Jaitley, Army Chief Dalbir Singh, National Security Advisor Ajit Doval and other officials were present in the meeting.
Pakistan has, however, flatly refused New Delhi's claims of Islamabad's involvement in the Uri terror attack, stating that it has become India's traditional tendency to point fingers on them after each terrorist attack.
Also Read-Uri attack: 'Defence Minister Parrikar accountable as Indian borders under siege for 2 years'
Director General of Military operation Lt. Ranbir Singh yesterday said that the four terrorists, who attacked the military base in Jammu and Kashmir's Uri, belonged to Pakistan's banned terror outfit Jaish-e-Mohammed (JeM).
--ANI