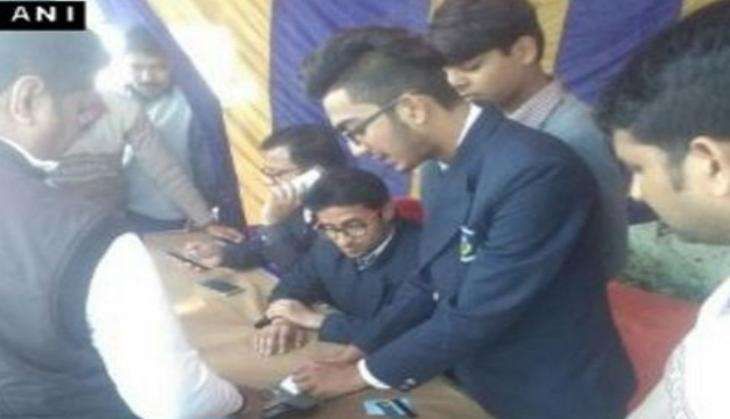 Prime Minister Narendra Modi's push for a cashless economy in Moradabad has inspired school children in the area to educate people on multiple modes of digital payment.
Students educated people about electronic transactions like internet banking, e- wallet and sweeping machine to assist the older generation to be in sync with the demands of a cashless economy.
People have been standing in queues in front of the ATM to debit their cash. This sudden rush has occurred after the announcement of demonetisation of Rs 500 and Rs 1,000 currency notes move by the Centre.
"School children are educating people about how they can empower themselves with digital literacy and telling people how they can change their lives through cashless payments. It is a noble initiative by the students," a local resident said.
Locals have fully supported the initiative.
"Prime Minister Narendra Modi speech made us aware how old people are suffering from the cash crunch as they have to stand in long queues to dispense their money, so we decided to help them," said Kartik, a school student.
Claiming that the country was ready to go digital, Prime Minister Narendra Modi exhorted people to switch over to digital transactions as soon as possible to reduce the scope for corrupt practices.
While addressing a Parivartan yatra in Moradabad on Saturday, he said, "Your phone is your wallet. You don't need to withdraw money from ATMs. Buy things from the money in your account through your phones.
--ANI