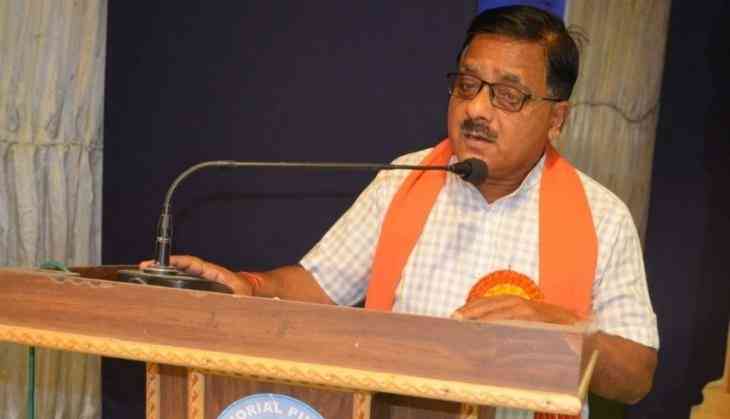 Radha Mohan Das Agarwal (File Pic )
Bharatiya Janata Party (BJP) MLA from Gorakhpur Radha Mohan Das Agarwal has threatened to resign if Indian Muslims in his constituency are evicted from the country under Citizenship Amendment Act (CAA).
The BJP MLA's statement came amid ongoing protests against the Citizenship Act.
According to reports, Agarwal, who has been a MAL since 2002, is reaching out to Muslims people in Gorakhpur constituency as part of his party's mass contact program to dispel 'misinformation' over the Citizenship Law.
"If any Indian Muslim of my constituency is evicted from the country during the CAA exercise, I will tender my resignation," he said.
While speaking to media persons, the MLA said: "During the program, I have assured Muslim people that I will tender my resignation if any genuine Indian Muslim citizen of my constituency is evicted under the CAA."
"Wherever I am going, I am asking people what is the basis of their fear that the CAA would take away the citizenship of Indian Muslims. I am trying my best to clear doubts of the Muslim people regarding Citizenship Law, which is meant to give citizenship to the prosecuted non-Muslims from Bangladesh, Pakistan, and Afghanistan," he added.
Apart from this, the BJP MLA is appealing people to invite him to join meetings of Muslim Community On social media.
on December 11, 2019, the Citizenship Amendment Act was passed by the Parliament.
According to the act, members of Hindu, Sikh, Buddhist, Jain, Parsi and Christian communities who have come from Pakistan, Bangladesh and Afghanistan till December 31, 2014, due to religious persecution will not be treated as illegal immigrants but given Indian citizenship. However, there have been widespread protests against the Act in different parts of the country.
Also Read: Kerala: Pinarayi Vijayan govt moves SC challenging Citizenship Amendment Act