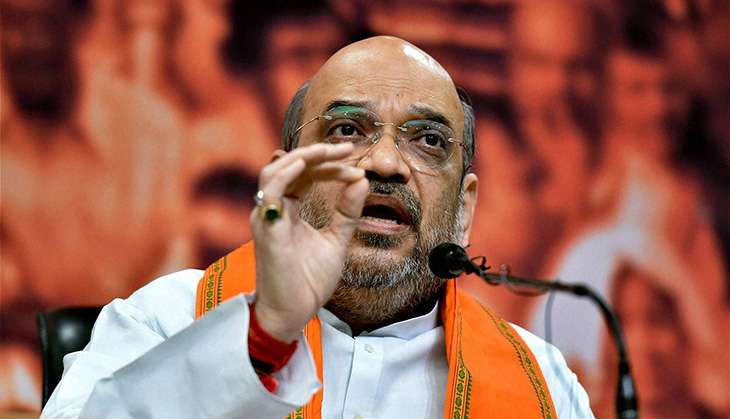 Bharatiya Janata Party (BJP) president Amit Shah, who was in Etawah, Uttar Pradesh, to address a rally on 27 October, made references to Indian Army's surgical strikes across the LoC. This was despite repeated assurances from the senior party leaders that BJP would refrain from doing so in poll-bound Uttar Pradesh and Punjab.
According to News 18, Shah while addressing the locals of Etawah congratulated Indian Army for conducting the surgical strikes and said that he was proud of it.
"The Army has done a great job by conducting the surgical strikes. I am proud of that," Shah was quoted saying at a Sankalp Sabha where the BJP chief, party leaders and locals took a pledge to bring the BJP back to power in Uttar Pradesh.
As per the report, Shah also took a dig at the Samajwadi Party saying that the state government was least bothered about the state of law and order in UP. He also commented on the ongoing feud within the party.
He was quoted in the report saying,"Chacha and bhatija (Uncle and nephew) are busy looting and what will be left will be taken by Azam Khan. Law and order has been turned into 'lo and order'."
Shah, in his address, did not fail to take on Bahujan Samaj Party chief Mayawati. He said the "bua" was no better.
Earlier, Akhilesh Yadav had referred to the main political rival Mayawati as "bua", a title the BSP chief didn't take warmly.
"Bhatija and bua can't improve the situation in Uttar Pradesh," Shah was quoted by News 18.