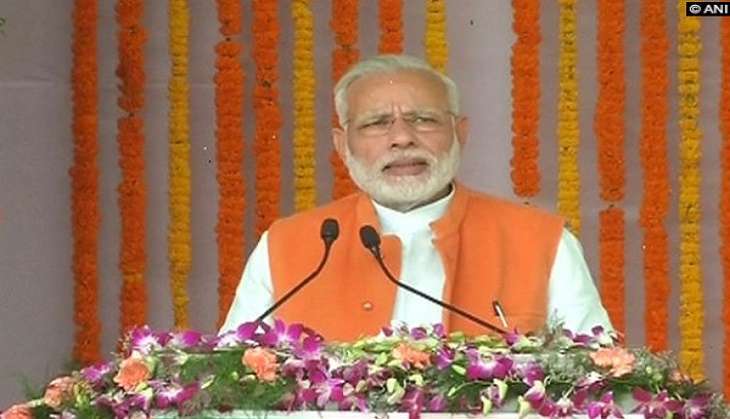 Prime Minister Narendra Modi, on 14 November, called on the Bharatiya Janata Party (BJP) to pay no heed to the barrage of attack by the Opposition and ordered the government to go ahead with demonetisation and ruled out any chance of rolling back the scheme.
According to ANI sources, the Prime Minister who was chairing the BJP Parliamentary Party executive meeting, told the attendees to not buckle under the Opposition's pressure and go ahead with the Centre's policy.
Stating that the opposition was hard at work to sabotage the process of demonetisation, the Prime Minister assured that the nation has welcomed the step.
The Prime Minister's assertion comes in the wake of the all-out attack launched by the opposition today, as the Congress, Aam Aadmi Party (AAP), Bahujan Samaj Party (BSP) and the Samajwadi Party (SP) joined forces in tearing down the scheme of demonetisation.
Earlier today, Mayawati asserted that people, who were expecting good days, are now facing bad days because of the government's strange decision to ban high denomination notes.
Attempting to reach out to the poor and middle class ahead of next year's assembly polls, the former Uttar Pradesh chief minister said that small and medium businesses have shut down courtesy demonetisation.
"In the name of demonetisation, the common people are being made to suffer. Modi ji has brought miseries and pain for the poor which is extremely wrong. I would like to ask why people of the nation are being troubled like this," said Mayawati.
Prime Minister Modi, who has drawn sharp flak from a united Opposition post his decision to scrap 500 and 1,000 rupee currency notes, urged all to support his decision and bless him in his war against black or undeclared money.
--With ANI inputs