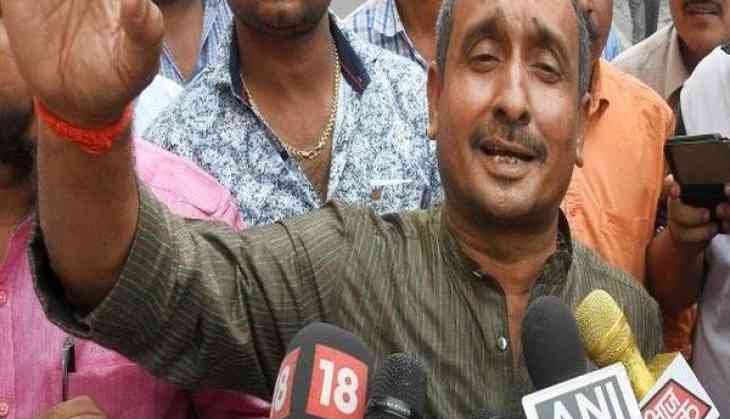 The Uttar Pradesh's Unnao rape accused BJP MLA Kuldeep Singh Sengar is in CBI custody for questioning. The investigating agency is yet to decide that whether the rape victim when raped was a minor as her medical Tests reports say she was adult when the alleged incident happened. If the victim founds to be an adult i.e 18 years-old the charges under Protection of Children from Sexual Offences (POCSO) Act will be dropped.
The victim has studied till VII class and CBI is now trying to fetch her age records with her school, and at the local body to determine her age. "If the girl is found to be an adult, they would drop POCSO Act against the accused. Doctors in Lucknow who conducted a medical examination of the victim (after CBI took over the case) have put her age above 18 years," informed a CBI official.
According to a medical Tests in June last year at an Unnao's local hospital, after she was rescued by the police from Auraiya district after she was allegedly abducted and gang-raped, suggested her age as of 19 years.
When contacted, Radiologist at Unnao district hospital, Dr SK Johri said, "The age of the victim was determined on the basis of the X-Ray which detected her as over 19 years." The state police followed the Unnao hospital report had not invoked POCSO Act in the gangrape case lodged in June last year. The three accused the case has been detained by the police and a charge sheet has been filed against them on charges of kidnapping and gangrape.
The mother of the victim, who is the complainant in the rape case against BJP MLA Sengar and Shashi Singh stated in the FIR that her daughter was minor when raped and mentioned her date of birth as August 17, 2002. Following the mother's claim, police had invoked POCSO Act also against the accused.