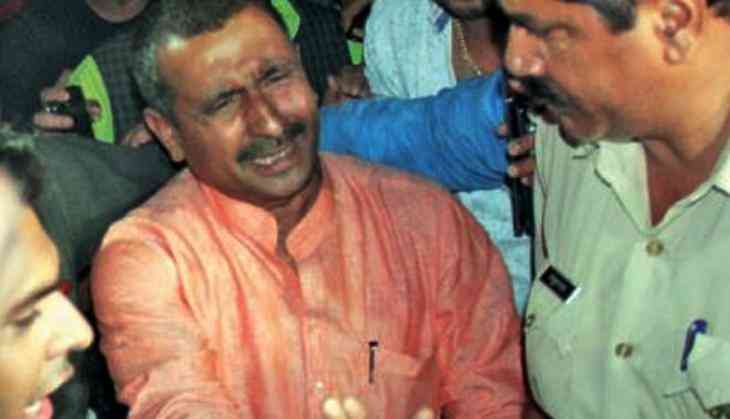 The BJP MLA Kuldeep Sengar trouble has increased as Central Bureau of Investigation (CBI) has confirmed his rape charges imposed by the rape survivor. CBI has found some evidence against the BJP MLA which proves that he was involved in the sexual harassment of the girl. As the rape survivor claimed that BJP MLA raped her at his home in Uttar Pradesh's Makhi village on 4 June 2017. She also said that Kuldeep's female accomplice, Shashi Singh, stood guard outside his room.
As per the sources, the survivor had been consistently taken the name of Kuldeep Sengar, MLA from Bangarmau, UP. He is one of the accused among the all who did the heinous crime with the girl. However, local Police tried to save the MLA and others by not mentioning their names in FIR filed n 20 June. Later, they charge sheet against them.
CBI has recorded the statement of the survivor in front of a magistrate under CrPC Section 164, in which she said about that gruesome crime. Statements recorded under CrPC Section 164 are admissible in court as evidence.
However, CBI had arrested all accused including Senger, Shashi Singh on 13-14 April 2018.CBI tried to find out all the loose points in the case and also the involvement of local Police in saving the MLA.
The Uttar Pradesh government has transferred the case to the CBI after the protest was raged against the Unnao police for saving the BJP MLA.
However, an FIR was lodged against Sengar on 12 April under IPC Sections 363 (kidnapping), 366 (abduction of a woman), 376 (rape), 506 (criminal intimidation) of the Indian Penal Code (IPC) and Protection of Children from Sexual Offences (POCSO) Act.
Watch Video:
Also read: Kathua Rape Case: These heart- breaking images about the 8 year old girl Asifa will bring tears in your eyes; see pics