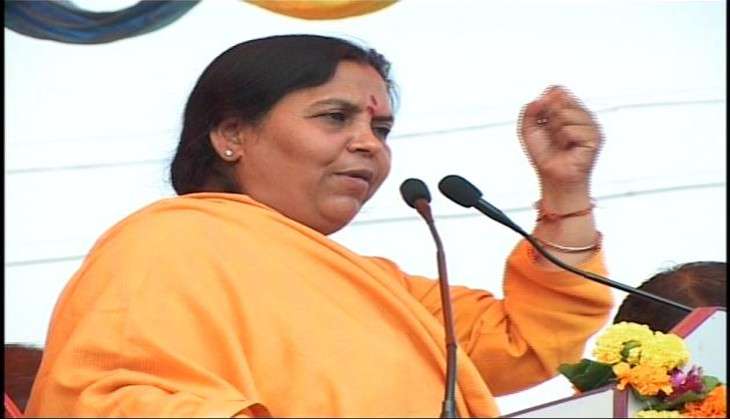 BJP leader and Union minister Uma Bharti has been admitted to AIIMS hospital on 24 June in Delhi after she complained of chest pains.
According to a PTI report, the Minister was admitted in the new private ward under the supervision of Dr Rajesh Malhotra who heads the orthopedic department there, said a senior doctor at AIIMS.
PTI also quoted a senior doctor at AIIMS as saying "she was admitted today evening. She has suffered sprain in the back and also has pain in the knee. Because of the sprain in the back, she may have felt pain on the walls of the chest."
She is currently the Cabinet minister for water resources, river development and Ganga rejuvenation in the Union government.
She recently participated in the celebration of International Yoga day on 21 June along with Rajasthan Chief Minister Vasundhara Raje.
Uma Bharti has also been the former Chief Minister of Madhya Pradesh.
She came into limelight during the controversial Ram Janmabhoomi movement in the 1980s and 1990s, organised by the BJP and the Vishva Hindu Parishad. She was present at the demolition of the Babri Masjid, and was later indicted by the Liberhan Commission for her role in the incident.