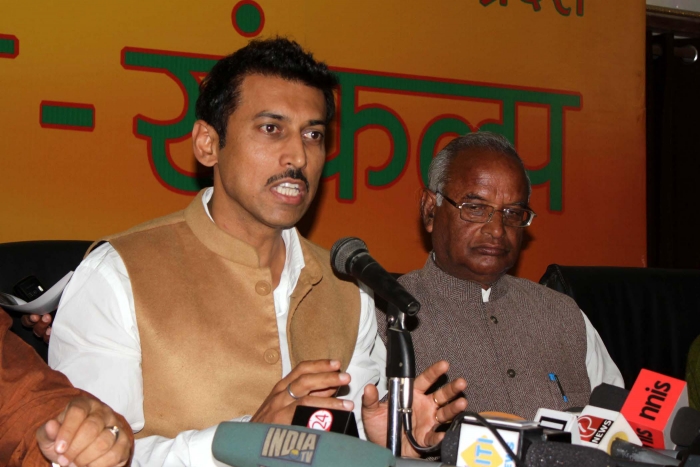 Union minister Rajyavardhan Singh Rathore on 3 August accused the Congress Vice President Rahul Gandhi of giving political colour to the FTII strike. The FTII students are demanding the removal of Gajendra Chauhan by holding protests in the national capital.The Minister of State for Information and Broadcasting said that government was open to discussions with the agitating students but was against politicising the issue.
In some ways, an aspect has been coming up which suggested that despite solutions, despite the meetings, there was a section of students that was interested in continuing with the strike, he noted.
"And with Rahul Gandhi's Pune visit it has become clear that the strike has taken a political colour or it is a political strike from the beginning," he said.
The students, who are today holding a protest at Jantar Mantar here, have been agitating against Chauhan's appointment since June 12, saying he lacked "vision and artistic credentials" to merit the post at the prestigious Film and Television Institute of India (FTII).
Rahul Gandhi had visited the FTII campus in Pune last Friday and attacked the RSS ideology alleging that it was systematically promoting "mediocrity" in various institutions.
The minister said the government believes that FTII is an important institution and there is need to strengthen it.
"Students come after the institution, first we will strengthen FTII," Rathore said, adding the government is open to discussion and students could come for meetings.
"It is not wise to give a political institution a political angle. And if the institution holds a strike in Delhi and Congress workers participate in it, this too is not wise," Rathore said.
"If the issue is to be resolved, it has to be done by the students, the administration and the government and not by any political party," he stressed. .
(With inputs from PTI)