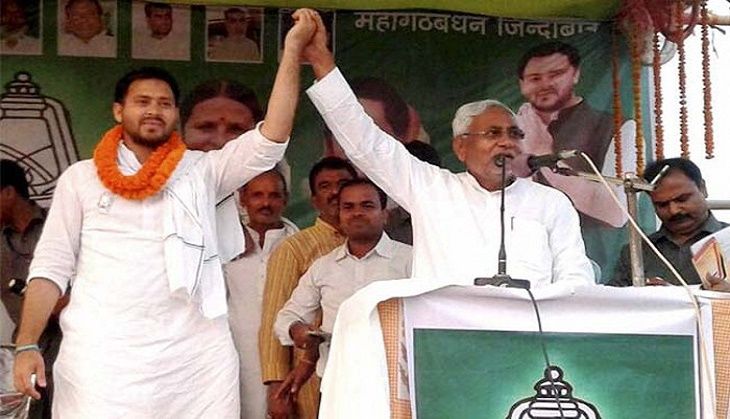 Slamming the Centre's move asking the Law Commission to examine the implications of implementing the Uniform Civil Code (UCC) in the country, Bihar Deputy Chief Minister Tejashwi Yadav today said that the BJP is talking about the UCC to fool people ahead of the much-awaited UP Assembly election.
Yadav claimed that as the Uttar Pradesh assembly election is around the corner, the saffron party was resorting to its old tactic of fooling people with vague promises.
"Every time the elections are round the corner, they start making such promises," Yadav said. "If they want to apply the Uniform Civil Code, they should first apply that in Jammu and Kashmir. They are in power over there," he added.
The Bihar Deputy Chief Minister further said that the ruling dispensation at the Centre would not be able to do anything. "It is just their tactics to spread rumour among people as per their agenda. It is their ideology which is based on hypocrisy," he said.
Union Law Minister Sadananda Gowda had yesterday said that he had repeatedly received questions about the issue of Uniform Civil Code in the Parliament, following which he has asked the Law Commission to give him a report in this regard. The code, if implemented, would mean a set of common civil laws for all citizens in place of a multitude of personal laws for different religious groups.
Under the Directive Principles of the State Policy in the Constitution, Article 44 says: "The State shall endeavour to secure for the citizens a Uniform Civil Code throughout the territory of India."
The Uniform Civil Code has been a controversial issue and it was the part of BJP's poll manifesto.
This move by the Centre assumes significance as the Supreme Court had recently said it would prefer to have a wider debate, in public as well as in court, before taking a decision on the constitutional validity of 'triple talaq'.
Meanwhile, the BJP has also called for an open debate over the code maintaining that it is a part of the Constitution.
-With inputs from PTI