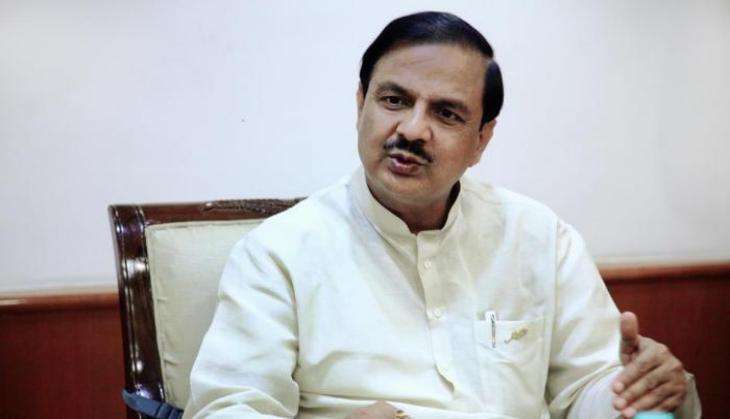 Union Minister Mahesh Sharma today snubbed the Samajwadi Party and said that it is unfortunate that an aide of SP leader Munawwar Saleem has been arrested for being part of an espionage racket linked to Pakistan.
"It is a matter to worry that such incidents happen under the leadership of a Member of Parliament. Somewhere, it becomes our responsibility as well that if such activities are happening under the protection of the Parliament, it should be investigated.
Adding that the honourable Parliament will fully co-operate with the investigation, he said, "The security agencies will investigate and take decisions. I completely believe that such incidents will be looked into and stopped."
Farhat, the personal assistant of Samajwadi Party Rajya Sabha MP Munabbar Saleem, was arrested by the Delhi police on Saturday in connection with the espionage ring run by a Pakistani high commission official which was exposed earlier this week.
Farhat has been sent for police remand and is currently being interrogated.
On 26 October, police caught Pakistan high commission official Mehmood Akhtar along with two Indians identified as Maulana Ramzan and Subhash Jangir at the Delhi Zoo while they were exchanging sensitive defence documents. They were running a spy ring for Pakistan's spy agency ISI (Inter-Services Intelligence).
Akhtar was asked to leave the country within 48 hours. Subhash and Maulana were arrested on charges of sharing of sensitive information, defence documents and deployment details of the BSF along the India-Pakistan border, with the ISI. The two were sent to 12-day police custody.
Another accomplice of Akhtar, a Jodhpur-based passport and visa agent named Shoaib, was arrested near Jodhpur. Shoaib was responsible for recruiting Subhash and Maulana in the module.
--ANI
Also read: Espionage racket: Farhat was hired after being verified by RS secretariat, says SP's Munawwar Saleem