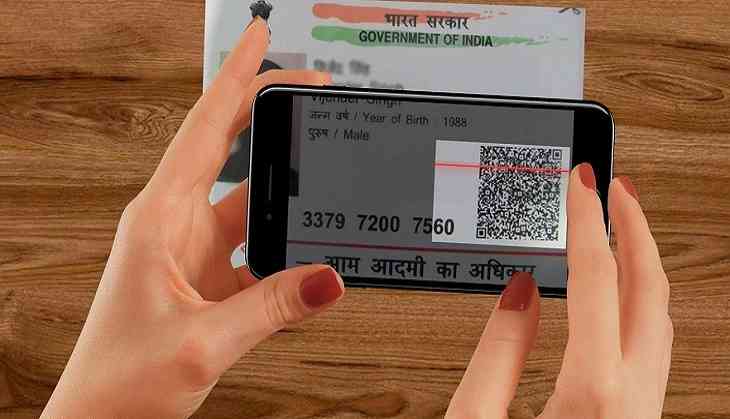 Aadhaar card has become the topmost topic of discussion when the government announced to link with the various things. However, questions have been raised regarding the security of the individual. Now, to provide the extra layer of security to Aadhaar, UIDAI has introduced an updated 'QR code'. In the new updated QR code, it will hold the non-sensitive details like name, address, photo and date of birth.
According to the reports, the new changes made by UIDAI in Aadhaar card will help to do the offline user verification without 12-digit ID number.
Currently, Aadhaar has become the identity proof for every Indian citizen which is accepted in all kind of work now. With the introduction of this new QR code that comes with a photo, it can be used in an offline mode in a way that will safeguard against any tempering of documents.
This new feature will be especially handy for establishing the identity with non-statutory entities, say, the likes of online shopping portals when delivering goods.
The holders of Aadhaar can now their biometric ID with the QR code from the official website of Unique Identification Authority of India (UIDAI) or through its mobile application.
What is QR Code?
It is a form of barcode label that contains machine-readable information.
Aadhaar users can manually blacken the unique number and use the printout with the new QR code for establishing their identity, offline too
Watch Video:
Also read: Aadhaar Data Leak: What can be the negative outcomes if your data gets leaked?