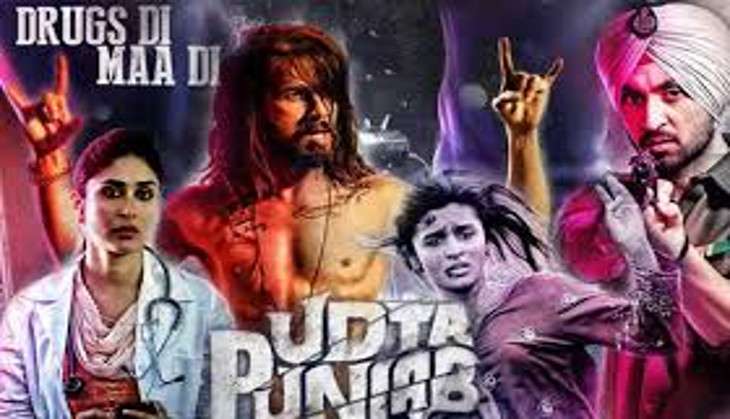 A large part of the controversial film Udta Punjab was leaked online on Wednesday, giving its co-producers the feeling that the movie was being sabotaged by the CBFC.
Udta Punjab, about the drugs problem in Punjab, has just emerged from a court war between the filmmakers and the CBFC, which had refused to release the movie without multiple cuts. However the Bombay High Court verdict allowed the release with just a single cut, says The Telegraph.
Sources from the Phantom Films office of co-producer Anurag Kashyap said that they were informed at about 1 pm on Wednesday that two clips of the film, one as long as two hours and 20 minutes, the other 40 minutes-long, had been uploaded on illegal websites. The entire film is two hours and 45 minutes long.
"By the time we came to know, many people would have already downloaded the clips," said a senior executive of Phantom Films. "The clips were of the copy we had submitted for certification to the Censor Board as they had the 'For Censor' stamp and time logs on them. So we are guessing that the Central Board of Film Certification has tried to sabotage by leaking the film online."
He added: "The clips have now been removed but we do understand that once anything is uploaded on the internet, it is difficult to wipe it out entirely as many other websites lift the content uploaded on one platform."
The executive alleged that the CBFC was behind the illegal release. He said: "The leaked videos had all the scenes the CBFC had demanded to be deleted and it is clear that somebody in the CBFC would have done it to cause major financial damage to the film ahead of its release."
The producers filed an FIR under Sections 66 and 43 of the information technology act.