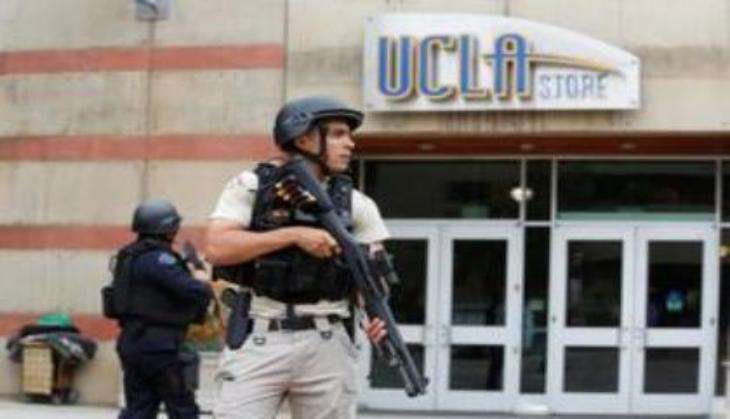 Mainak Sarkar (38), the gunman who shot dead a professor at the University of California, Los Angeles, on Thursday, had first killed a woman, apparently his wife, at home in Minnesota before driving 3,200 km to UCLA to kill one of his former professors and take his own life, said Los Angeles police chief Charlie Beck on Thursday.
Sarkar had also planned to kill another professor who remained unharmed, according to a 'kill list' (that was the title on the page) found in his Minnesota home, says NDTV.
Sarkar had been at IIT Kharagpur, according to reports.
"We believe that Sarkar came to the Los Angeles area very recently, within the last couple of days," said Beck. "He went there to kill two faculty from UCLA. He was only able to find one."
Beck said that Sarkar had carried two 9mm pistols and multiple ammunition clips. He killed himself immediately after killing Klug. He left behind a note at the crime scene asking for someone to look after his cat. The note led the police to his Minnesota home.
"In the search of Sarkar's residence in Minneapolis, a list was located," said Beck. "The list has been described as a kill list, that was the wording that was put on it."
Sarkar, who graduated from UCLA in 2013, apparently shot his engineering professor William Klug because he believed Klug had stolen his computer code, according to a blog post he wrote in March this year.
"Your enemy is my enemy. But your friend can do a lot more harm," the post said. "Be careful about whom you trust."
Beck said: "UCLA says there is no truth to this. This was a making of his own imagination."
However, the UCLA faculty knew that Sarkar had a grudge against him, said Beck. "There was some harsh language but certainly nothing that would be considered homicidal," said Beck. However, there is yet no clarity on why he killed his wife.