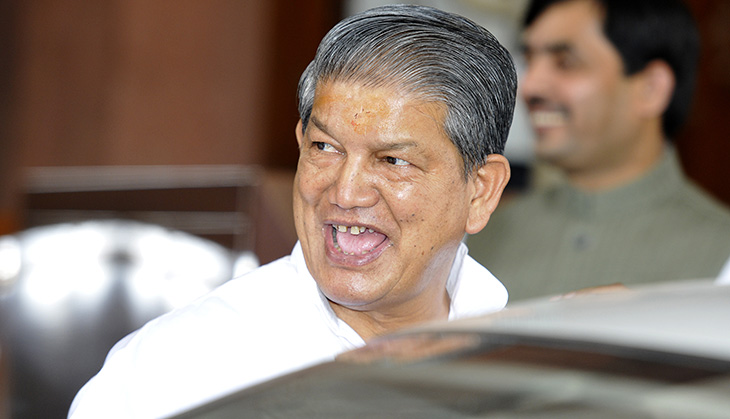 Six days after Uttarakhand chief minister Harish Rawat ignored a CBI notice summoning him for questioning, the Uttarakhand cabinet on Sunday decided to withdraw the state's consent for a CBI inquiry into a sting video which showed Rawat negotiating with Congress rebels while the state was under President's Rule.
The cabinet made the decision based on the reasoning that an "outside agency" can only investigate the case in the absence of state machinery to do the same. Since the Congress passed the floor test ordered by the Uttarakhand high court and later by the Supreme Court, the state has a government again.
"The government will ask the Centre to take back the CBI investigation," said chief secretary Shatrughna Singh.
Instead of the CBI, the cabinet decided to create a special investigative team to investigate the video that purportedly showed Rawat sealing a deal with Umesh Kumar, the editor of a regional channel, to bring nine rebel Congress MLAs back into the party. The sting video was released on 26 March, two days before the state's trust vote, according to the Hindustan Times.
Umesh Kumar said he will move court against the cabinet's decision and alleged that the government's SIT would try to stop him from speaking the truth. "In an act of vendetta, the government wants to harass me," he said.
Former Uttarakhand chief minister Vijay Bahuguna, who was behind the split in the Congress on 18 March, said this decision is "illegal" and said Rawat should face the CBI "if he is clean".
The sting video was found 'correct' by a Chandigarh-based forensics lab.