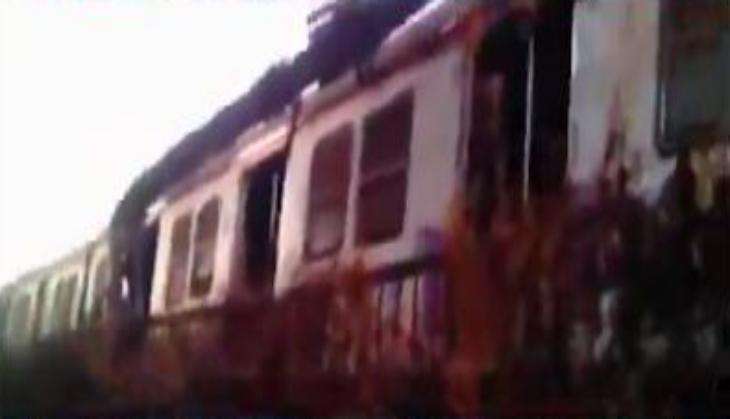 Five coaches of Kurla-Ambarnath local train derailed between Kalyan and Vithalwadi on 29 December morning leading to disruption of train services within Central Railway.
According to reports, the incident happened at 5.53 am on Karjat-bound line and not injuries to the passengers have been reported.
Services on Kalyan-Karjat line have been suspended reports media.
The incident comes a day after the Ajmer-Sealdah express derailed injuring at least 44 passengers while it was crossing a bridge near Rura Railway Station in Kanpur Rural district of Uttar Pradesh.
The accident occurred at around 6 am near Rura railway station, 70 km from here, when the train was crossing a bridge overhead a dry canal in the area, Northern Central Railways PRO Amit Malviya said.
A little over a month ago, the Indore-Patna Express train had derailed in Kanpur Dehat district of Uttar Pradesh, killing at least 119 people and injuring more than 150.
The Sealdah-Ajmer Express train accident comes a day after a Jet Airways flight skidded off the runway during takeoff from Goa leaving around 12 passengers wounded.
Also, later in the morning, an Indigo aircraft came face-to-face with a SpiceJet plane at New Delhi's Indira Gandhi International Airport but no injuries were reported.