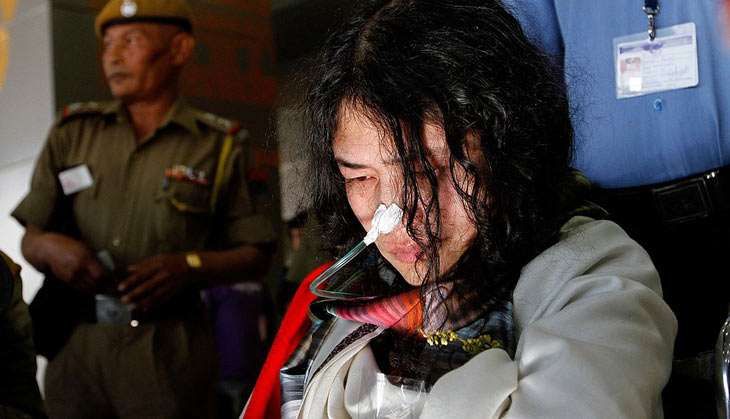 After breaking her 16-year-long fast, the resilient human rights activist Irom Sharmila is now being faced with the crisis of having nowhere to put up. Her announcement of wanting to run for the post of Chief Minister for her state Manipur, has brought a lot of critique from the masses in her home state.
The Manipur chapter of the Indian Red Cross Society has, however, opened its doors to Sharmila, after local women resisted her attempt at taking up residence with them.
"Considering the complexity of the situation, where she has no place of shelter, we have decided to welcome her on the Red Cross office premises on humanitarian grounds," said Y Mohen Singh, Honorary Secretary of the Red Cross, Manipur State Office, told The Hindu.
The daily further reported that the organisation has agreed to accommodate Sharmila on the condition that she would not indulge in political activities during her stay at the premises.
After she left the Jawaharlal Nehru Institute of Medical Sciences (JNIMS) earlier this week, the police took her to two places of her choice to take up residence, but she was turned down on both occasions. The women refusing shelter to her have cited reasons of inconvenience, saying that the "commotion" and political traction she would attract is unwelcome, said an Indian Express report.
The 'Save Sharmila Group', that has supported her through her years of protest, have also dissociated themselves from her, reported the Indian Express.
Irom has been put on a special liquid diet and is under the supervision of doctors of JNIMS, where she has to put up for a few more days before she can move to the Red Cross Society premises.