Namit Hans
| Updated on: 13 February 2017, 3:24 IST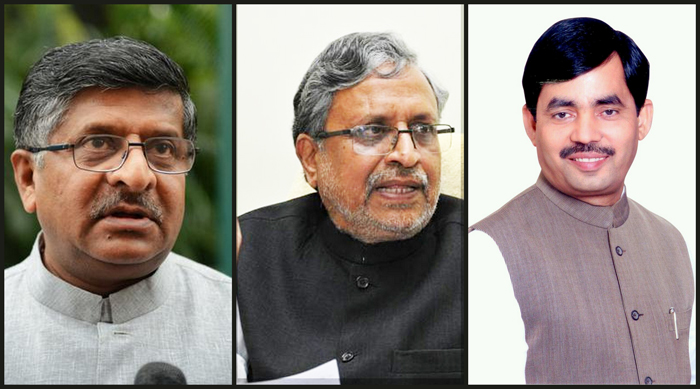 The Janata alliance has already declared the incumbent Nitish Kumar as their CM candidate. It has been demanding that the BJP-led NDA alliance should reveal the name of its CM candidate.
However, Ananth Kumar, BJP's Bihar in-charge announced on 16 July that the party will fight the Bihar elections under the leadership of Prime Minister Narendra Modi, without projecting any CM candidate.
But this hasn't stopped BJP leaders from expressing their desire of becoming the Chief Minister. Days before Modi officially kickstarted BJP's election campaign in the state, senior party leader and former union minister CP Thakur said "he was ready to take the responsibility of the chief minister's post if the BJP projects me."
Party's ally in the state, Rashtriya Lok Samata Party passed a resolution demanding its leader Upendra Singh Kushwaha be named NDA's CM candidate. Similarly, other allies like Jitan Ram Manjhi and Ram Vilas Pasvan have also have made a pitch for the coveted post.
While allies are scrambling for the Chief Minister's chair, Bhartiya Janata Party has only a few options too choose from. Here are a few names:
Ravi Shankar Prasad- He is a popular face of the party and currently serve as the Union Minister. He also represents Bihar in the upper house of the parliament. Prasad enjoys an image of a strong leader and speaker and he has also adopted a village in Patna under the Pradhan Mantri Adarsh Gram Yojana. However, he denied being in the race for CM candidature in the state earlier in June.
Sushil Modi- He has served as a Deputy Chief Minister in the state and also as a Finance Minister. He became a much known face in national politics after he successfully led BJP's campaign in Bihar during the 2014 Lok Sabha elections.
Shahnawaz Hussain- He can also be a good choice for BJP in the state for the post of Chief Minister. Janata Parivar is targeting the party by projecting it as a communal or 'Hindutva' outfit. Therefore, choosing Hussain as a CM candidate might shift minority votes in BJP's side. However, in the 2014 Lok Sabha elections, he had lost from Bhagalpur seat in the state.