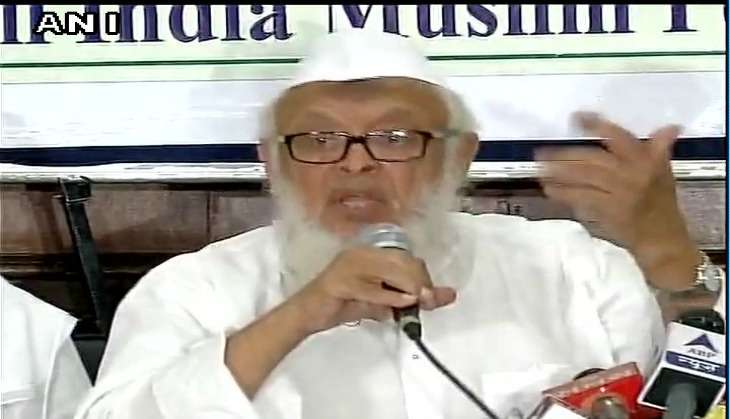 MPLB Triple Talaq row: Uniform Civil Code is not in India's favour (Photo: ANI)
The All India Muslim Personal Law Board, while defending triple talaq, said any move to change family laws will not be in the nation's favour.
"Uniform Civil Code is not good for this nation. There are so many cultures in this nation; all have to be respected," said the Muslim Personal Law Board.
"We are living in this country with an agreement held by the Constitution which has made us live and practice our religion," MPLB said while arguing that if India follows the United States on every matter, why it doesn't follow America on this particular issue as well.
He said, "In America, everyone follows their personal laws and identity, how come our nation doesn't want to follow their steps in this matter?"
The Law Commission on 13 October has sought public opinion on the exercise of reforming family laws of all religions.
The Commission has reportedly appealed to members of religious, minority and social groups, non-government organisations, to present their views through a questionnaire on a range of issues, including the practice of triple talaq, the right to property for a woman citizen and polygamy.
However, the All India Muslim Personal Law Board (AIMPLB) has been defending the triple talaq system and termed the affidavit "un-islamic".