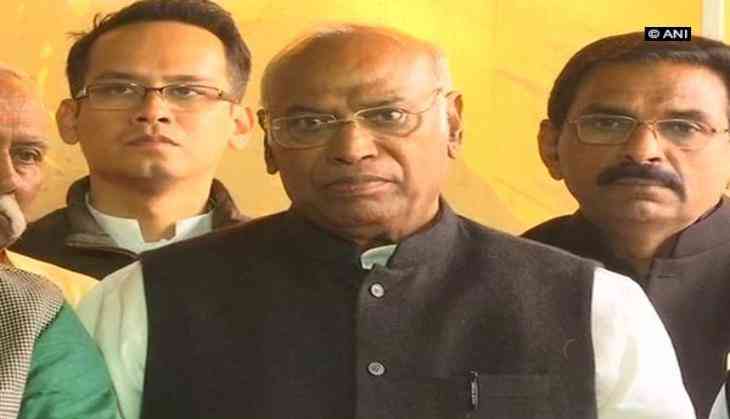 The Congress party on 28 December extended its support for the Triple Talaq bill tabled by the ruling National Democratic Alliance (NDA) Government in the Lok Sabha, adding that there are certain lacunae in it that need to be rectified before bringing it into force.
Congress's House leader, Mallikarjun Kharge averted that everybody is in favour of women empowerment and there is no doubt in it, but before taking the matter further, the flaws should be dealt with.
"All of us are supporting this bill, but there are certain lacunae which should and can be rectified in the standing committee, we can sit together and sort out in a time-bound manner," Kharge said in the Lok Sabha.
Echoing similar sentiments, another Congress leader Sushmita Dev said that a detailed discussion on the same is required.
"Will the government create a corpus to provide maintenance to divorced women waiting for compensation?" asked Dev in the Lower House.
Earlier in the day, the Muslim Women (Protection of Rights on Marriage) Bill 2017, which seeks to criminalise the practice of instant Triple Talaq was tabled in the Lok Sabha by Union Law Minister Ravi Shankar Prasad.
Prasad said the proposed law is for women's rights and justice and not regarding any prayer, ritual or religion.
The draft bill states that "any pronouncement of talaq by a person upon his wife, by words, either spoken or written or in electronic form or in any other manner whatsoever, shall be void and illegal".
There is also a provision for imposing pecuniary fine violators and imprisonment for up to three years.
Triple Talaq is the practice of Muslim men divorcing their wives by saying "talaq" three times. The constitution allows Muslims, the biggest minority in the country, to regulate marriages, divorces, and inheritance through their own civil code.
But in August, the Supreme Court had ruled that the practice is "void", "illegal" and "unconstitutional".
As many as 22 Muslim countries have banned the triple talaq.
-ANI