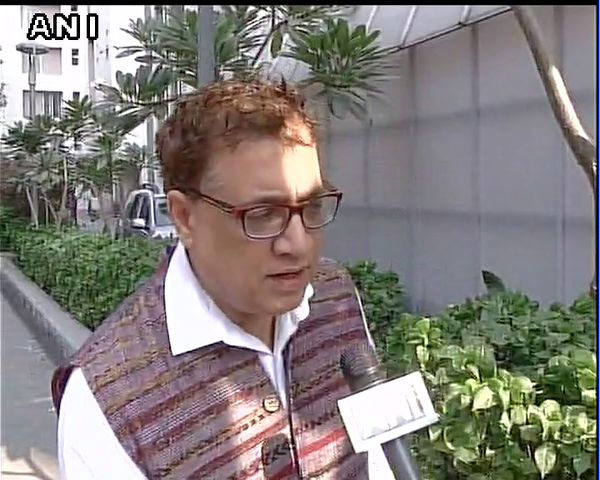 There is a full blown war between the BJP and the Trinamool Congress on the Malda violence. And the degree of animosity is apparent from the creativity in coinage of words to attack each other.
In the latest exchange of words, Trinamool Congress Rajya Sabha leader Derek O'Brien has come up with a new word to attack BJP's alleged strategy in West Bengal. He calls it CIN 100. This, according to Derek is BJP's go-to strategy in all poll-bound states.
Elaborating on what it means he told a news channel: "CIN 100 is Communally Insensitive Narrative, 100 days before the State goes to polls. They follow the same tactic in all election-bound states. This also happened in Bihar and UP"
#Malda was a criminal incident, BJP-RSS are trying to paint it into a communal incident-Derek O Brien,TMC pic.twitter.com/j9hbbLro3l

- ANI (@ANI_news) January 11, 2016
The sharp response comes after the BJP accused the TMC of shielding activities like fake currency rackets and illegal opium farming and called the Malda a communal incident and a national security concern. Further, today morning the TMC sent back BJP's three member fact-finding team appointed by party president Amit Shah on the Malda incident.
Also Read: Malda is a matter of national security, not vote-bank politics, says BJP
In a statement released by TMC, the party countered these allegations saying the BJP team did not come to Malda for a 'fact finding mission'.
The statement reads:
"They came here for a 'fuel the communal tension' mission. We now hear that this morning the leaders were now stating this was opium/fake currency issue. We have been saying all along this is a sensitive issue in a border town and not a communal issue."
The two parties have been at loggerheads on their own versions of the 3 January violence in Malda. As reported by the media, a mob of mostly Muslim protesters went on a rampage and set the Kaliachak police station as well as a few BSF vehicles ablaze. They had assembled to protest against a derogatory comment made by a self proclaimed Hindu Mahasabha member Kamlesh Tiwari.
Now, here's where the differences between BJP and Congress begins.
While the BJP says that it was a planned incident backed by the TMC's tacit support to fundamental elements in the district, Mamata Banerjee called it a clash between the people and the BSF. The TMC-led West Bengal government dismissed the BJP's allegations and said there was no communal angle to the incident. The party accused the BJP and RSS of fanning communal tension in Malda.
A statement on the TMC website reads:
"This was a 'criminal issue' but the BJP/RSS, as is their strategy, tried to turn it into a 'communal issue'. They did this by trending hashtags on Twitter, sharing year-old photographs and posting irresponsible tweets with the help of their social media 'army'".